Launching a startup can be a scary endeavour, but with the right team and a well-thought out plan, it can be a rewarding and profitable experience. The amount of entrepreneurs launching their own company has increased exponentially since the financial crisis, indicating that the business climate is much more welcoming and accommodating to small- and medium-sized firms
To help anyone that is trying their luck as an entrepreneur, Market Inspector has put together a list of the Top 33 Resources for Startups. The list contains a collection of websites and blogs from very talented individuals and organisations that continue to add tremendous value by sharing insights and services.
The categories are: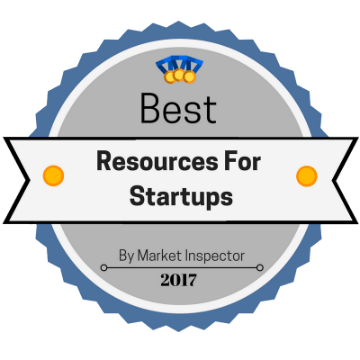 If you would like to use this image on your website, use the embed code below:
Advice and Support
Entrepreneurs that want to start their own startup are not alone in the world. Many have created, started, succeeded, and failed in business before. Mistakes have been made before, and they are widely shared by many previous entrepreneurs for you to learn from.
In this section you can find blogs about general tips on startups, lessons learned from other entrepreneurs, startup forums and communities, and online learning tools.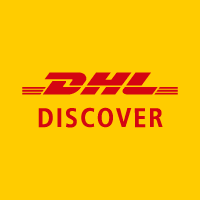 DHL not only delivers excellent delivery service but also outstanding content on their Discover blog. They publish fresh and inspirational content and interviews that entrepreneurs and small business owners will, for sure, find useful. Discover offers articles on various global business and e-commerce topics. To help the reader, they also boosted their blog with a feature called Save Article for saving it as a favourite resource, and they also have a resourceful newsletter so that the readers can stay up to date at all times.
"When Adrian Dalsey, Larry Hillblom and Robert Lynn founded DHL in 1969, they didn't know they would revolutionize the world of logistics. Today, DHL is the world's leading logistics company. Our 380,000 people in over 220 countries and territories work every day to help you cross borders, reach new markets and grow your business. Or simply send a letter to your loved ones." – DHL
Location: Worldwide, and their information is equally valuable for entrepreneurs all around the globe
Frequency of posting: Weekly
Social media: Facebook, YouTube, Instagram, LinkedIn, Twitter
---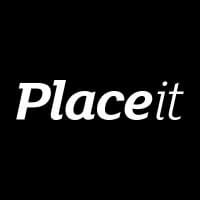 Placeit is a design tool that allows its users to create beautiful visuals and marketing materials instantly and straight from their browsers. Placeit's library features design templates for every occasion, the easiest mockup generator, logo maker, video maker, and every design template you can think of. Placeit allows the user to make designs without having to learn design software.
"Our teams marry design and technology to create high-quality branding and marketing tools so anyone from individuals to large companies can create amazing visual assets for their brand regardless of technical or artistic skills. We take pride in turning complex design and layout problems into ridiculously easy to use tools for our users." – Placeit
Location: Australia
Frequency of posting: 2-4 times a week
Social media: Facebook, Twitter
---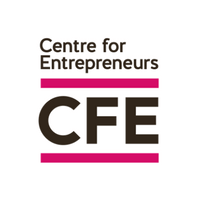 The Centre for Entrepreneurs advocates the role of entrepreneurs in growing the nation's economy. They offer a variety of resources for entrepreneurs, starting with relevant news about research. A blog section complements the research with tips, inspirations and advice on the startup scene. It also offers a network of accelerators and incubators for businesses and houses a nationwide entrepreneurs campaign called Startup Britain.
"The Centre acts as a voice for individual entrepreneurs, big or small, aspiring to grow their businesses." – Centre for Entrepreneurs
Location: United Kingdom
Frequency of posting: Weekly
Social media: Facebook, Twitter
---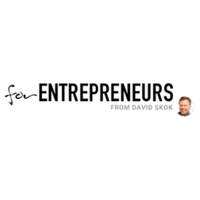 David Skok has been an entrepreneur 5 times before starting his own website. For Entrepreneurs was #2 on Forbes top 100 websites for entrepreneurs. His passion to help others comes from the expertise and knowledge he gained when he was an entrepreneur himself. On his website, he shares his insights and solutions to problems. With regular uploads he covers general startup topics, as well as more a more detailed sales and marketing and SaaS section.
"Having seen how important it is to get help and support in the early days of creating my own ventures, I am very passionate about helping entrepreneurs."  – David Skok (Founder)
Location: United States, but advice is suitable for anyone around the globe.
Social Media: Twitter
---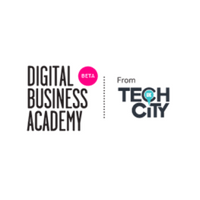 If you want to learn, brush up your knowledge, or are just generally interested in online business and marketing, then this is the website to go to. Digital Business Academy offers free online courses in the fields of online marketing, team-building, price and profit calculations and many more.
Digital Business Academy is part of TechCityUK and has taught to over 24.000 entrepreneurs. They provide over 50 courses from major UK Universities and experts from the industry.
What is the best feedback you have gotten?
"I found the DBA was really helpful! After I took the Cambridge course on Marketing, I actually started a business, and got into grad school at USC. Thanks!" – Spencer C, Founder Realiti News
Location: United Kingdom
Social Media: Facebook, Twitter
---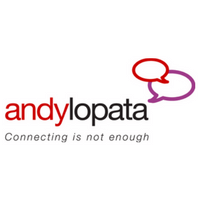 Any entrepreneur needs a strong network to build a successful business. Andy Lopata is a born networker, and regularly writes for The Huffington Post, has been quoted by The Sunday Times, The Financial Times and The Guardian, and has co-written multiple books.
His expertise can be found in his regular blog posts, videos and public speeches at major events. Andy also leaves an option to book him for an interactive session in your business to boost your networking potential. His networking blog offers great advice on how to network, what's important, and what to consider when networking.
What inspired you to start?
"We have been working in the networking world for nearly 20 years. While most of our work is with larger organisations, it is important for us to ensure that smaller businesses and start ups have access to as much support as possible when it comes to networking effectively."
"There are far too many misconceptions about networking and social media, from an entirely negative view of manipulation and pushy sales to short-term 'hunting.' We are passionate about changing those perceptions and educating as many people to network effectively and make it an activity that truly benefits the entire business community."
Location: United Kingdom
Social Media: Facebook, Twitter
---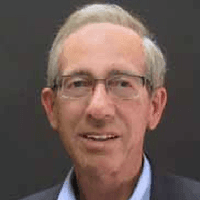 The StartupProfessionals team is there to help entrepreneurs overcome hurdles in the starting phases of their startup endeavours. Their expertise comes from experience of being in similar positions. Businesses can call or book professionals for information sessions, or buy business and financial model templates. However, their blog of relevant startup news is completely free. Founder Martin Zwilling provides insights, how to's, tips, tricks and more.
What inspired you to start this blog?
"I'm at the "give-back" stage of my life, and wanted a way to help aspiring entrepreneurs, as well as stay current with technology and business. My passion is nurturing the development of entrepreneurs by providing first-hand mentoring, funding assistance, and business plan development. I found blogging to be a great way to get the message out, as well as pull people to consider my related business services at StartupProfessionals.com." – Martin Zwilling (Founder)
Frequency of posting: 5 times a week
Social Media: Facebook, Twitter
---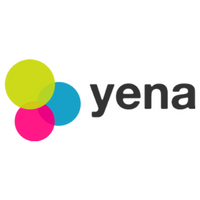 Yena provides an online community platform for young entrepreneurs and professionals. They connect members to tools, resources and other professionals. Through memberships you can share ideas and innovations with other entrepreneurs and discuss different topics. Besides the individual connections that you can make through Yena, they also provide networking events, workshops and seminars in the UK
"Starting & growing a business is really tough, for anyone, anywhere. The learning curve is huge, the process can be expensive and the time it takes to get to a point where you're considered 'successful' or at least sustainable, can be lengthy. At YENA we make it our job to help the next generation of business owners to start & grow remarkable businesses faster & easier, by connecting them to the content, resources, opportunities they need and, importantly, each other. We're delighted to be recognised by Market Inspector for our work as we continue on our mission help develop more Future Leaders across the world."
Location: Worldwide, events in the United Kingdom
Social Media: Facebook, Twitter
---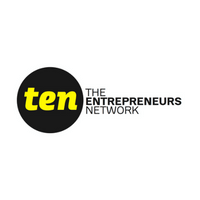 There are multiple features the Entrepreneurs Network provides to support entrepreneurs. They produce research for entrepreneurs dedicated to ease the burdens of running an enterprise, they host events where entrepreneurs can come together and discuss big issues, they also build networks for entrepreneurs, and they advocate a more entrepreneurial society. We particularly like the section for women entrepreneurs.
Advice: "Speak to as many other business owners as possible. The challenges you will face when starting a business will have been faced by others. Networks of support and knowledge can be vital in the early stages."
Frequency of posting: 4 times a month
Social Media: Facebook, Twitter 
---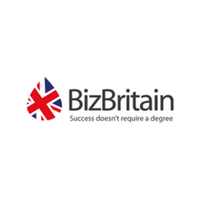 Biz Britain was founded because Matt Gubba saw that there needed to be more options for people that have not completed a university degree. The website is designed to help people starting a business. It offers help with startup financing, connecting to other (likeminded) entrepreneurs and promotes useful events for further networking for startups. The blog is full of useful how-to's, general information, and entertaining business related topics.
"Joining BizBritain gives you access to the finance and support you need to make sure that your business reaches its maximum potential" – BizBritain
Location: United Kingdom
Social Media: Facebook, Twitter
---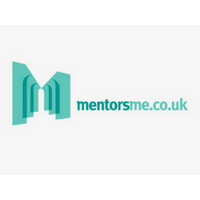 Mentors Me is an excellent resource for entrepreneurs still finding their footing in the business world, as it is an 'online gateway' for SME's looking for mentoring opportunities. It is effectively an online search engine for small business owners to find the relevant mentoring service across Britain.
Mentors Me is operated by the Business Finance Taskforce, which was created to help companies access the finance needed to grow. This taskforce was set up by the British Bankers' Association, which comprises of Barclays, HSBC, Lloyds Banking Group, Royal Bank of Scotland, and Santander.
"Our objective is to help businesses find a mentoring organisation to suit their needs in a fast and easy way" – Mentors Me
Location: Britain 
---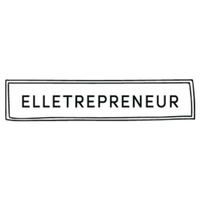 Any startup is bound to laws and regulations of its country and market. However, most entrepreneurs have not studied for a law degree before starting a business on their own. Elletrepreneur is a great help for businesses that are not aware of legal implications of starting a business. They offer free consultations sessions for startups and has a selection of contracts that you can buy, for a startup-friendly fee.
On their website you can find information about the most important legal sectors for businesses. These include retail & product, education, technology and more. Everything you find is explained in simple language, for easy understanding!
"Elle Hosie founded Elletrepreneur with a mission: to make legal services affordable to startups and small businesses without compromising on quality."
Location: UK and Wales
Social Media: Twitter
---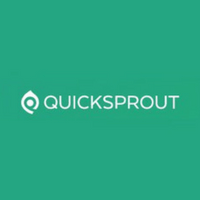 Quicksprout is an online web optimisation tool that tells you how to tweak your online platform to increase traffic and maximise revenue. It is run by Neil Patel, who is an online marketing guru, recognised as one of the top 100 entrepreneurs under 30 by President Obama. Therefore, Neil undoubtedly has some sage advice to offer on the topic of online marketing and SEO. Have a read through the Quicksprout blog to learn more and make your business more profitable.
"Neil Patel is a New York Times best selling author. He is the co-founder of Crazy Egg and Hello Barand he helps companies like Amazon, NBC, GM, HP and Viacom grow their revenue. The Wall Street Journal calls him a top influencer on the web, Forbes says he is one of the top 10 online marketers, and Entrepreneur Magazine says he created one of the 100 most brilliant companies in the world." – Quicksprout
Location: United States, but online services are globally accessible
Frequency of posting: 1-2 times per week
Social media: Facebook, Twitter
---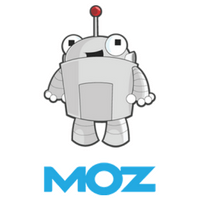 Starting in 2004 as an SEO consultancy company, Moz has grown to be the leading platform for SEO tracking worldwide. Over the years, Moz has gained expertise and attracted experts from the field. In their blog, they started sharing that with the public, offering great SEO tips and advice for entrepreneurs managing their own site.
"Our goal is for everything we create and cultivate—our software, content, corporate culture, and relationships—to live up to the tenets of our TAGFEE code. We acknowledge that we are entirely responsible for our own reputation, the level of success we achieve, the brand image we create, and the contributions we make to the marketing industry. They're all a direct reflection of our mission to be as Transparent, Authentic, Generous, Fun, Empathetic, and Exceptional as possible." – The Moz Team
Frequency of posts: Around 5 times a week.
Social media: Facebook, Twitter
---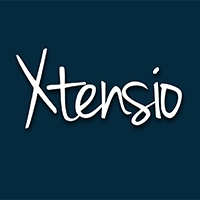 Xtensio is a SaaS-based creative collaboration platform born out of Fake Crow, a Los Angeles-based creative product design studio. The platform launched in 2015 as a Startup One-Pager Creator and has since evolved into a branded productivity suite where teams can easily create and manage beautiful living documents and presentations. The Startup Toolbox includes templates, editable examples and instructional guides addressing major strategic planning phases that help entrepreneurs and teams make informed decisions at crucial stages of their startup endeavours.
"With Xtensio, startups can easily save their own branded templates and create their organization's unique framework. Xtensio helps teams reach and communicate strategic decisions more effectively, while easing the document/ presentation flow with clients, investors, and other stakeholders." –  Alper Cakir, Founder and CEO of Xtensio.
Location: Los Angeles.
Social media: Facebook, Twitter, LinkedIn
---
Financing Your Startup
Without starting capital, a startup will have a lot of trouble getting the right people and resources onboard to gain traction in the market. While most poeple think of traditional business loans when it comes to financing your business, there are other opportunities out there too. This section helps to direct startups to the best websites in regards to financial support. It covers information about funding opportunities, funding platforms, tips & tricks and more.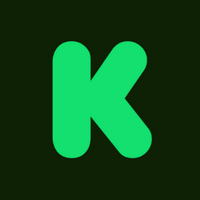 Kickstarter is one of the most well-known crowdfunding platforms, where thousands of entrepreneurs launch their campaigns to gain startup or operational capital. There are numerous campaign categories, ranging from technology, design, art, to games. This is an all-or-nothing type of crowdfunding, and every project offers some kind of tangible or intangible reward for backers
"Kickstarter helps artists, musicians, filmmakers, designers, and other creators find the resources and support they need to make their ideas a reality. To date, tens of thousands of creative projects — big and small — have come to life with the support of the Kickstarter community." – Kickstarter
Location: Based in the US, but project creation is available to anyone in the world.
Social media: Facebook, Twitter
---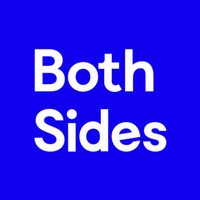 Both Sides of the Table is a blog run by Mark Suster, an experienced venture capitalist that is an entrepreneur himself. While Both Sides of the Table covers the topics of entrepreneurship, and startup lessons, the venture capital section is particularly useful for entrepreneurs seeking advice on VC as a funding option. You can get tips about getting value out of your board, tips on successful funding rounds, and more.
"Perspectives of a 2x entrepreneur turned VC at UpfrontVC, the largest and most active early-stage fund in Southern California" – Both Sides of the Table
Frequency of posting: 2-3 times per month
Location: United States
Social Media: Facebook, Twitter
---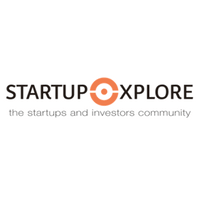 The CEO and co-founder Javier Megias created this platform as to give the startup community the resources to succeed. The 'understanding startup investment' section really stands out, as it offers insightful information about the ins-and-outs of startup investment. Also, Startup Xplore is a great resource to gain knowledge in other areas through Q&A's with industry leaders, guides & how-to's, and startup news.
"Startupxplore is a premium platform that offers investment opportunities in companies at an early stage but with great prospects for growth and profitability. Its main objective is to enable its users to have a well-balanced and diversified portfolio of investment in quality emerging companies, through very detailed selection and filtering criteria. They are also the largest startup community in Spain and one of the most active in Europe, where it is possible to find great resources to gain knowledge in this area through Q&A's with industry leaders, guides & how-to's, and startup news." – Startup Xplore
Location: Spain
Social media: Facebook, Twitter   
---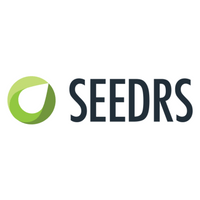 Seedrs is an equity crowdfunding platform, guiding both businesses and investors. The blog's subcategory for entrepreneurs has entrepreneur stories to learn from, as well as tips and tricks. While finance is not the only topic covered, you can learn a lot about investor relations, getting the most out of funding rounds, and equity crowdfunding in general.
"We let all types of investors invest in businesses they believe in and share in their success. We let all types of growth-focused businesses raise capital and business community in the process. We do all of this through a simple, highly professional, online process that protects and empowers investors while helping businesses grow and generate returns. We are equity crowdfunding done properly." – Seedrs
Location: United Kingdom
Frequency of posting: 1-2 times per week
Social media: Facebook, Twitter
---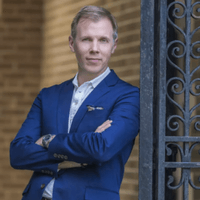 Real Exits is an insightful blog aiming to "demystify the art of achieving profitable exit strategies for technology startups." It was created in 2016 by Mark MacLeod, a CFO and VC expert. He has extensive experience in the startup world, by helping startups get funded, grow, and execute successful exit strategies. The blog covers topics like earn-outs, when to exit, 'acquihires,' and more.
Why did you start 'Real Exits?
"There is so much that is written about fundraising, and yet it remains a black art. Most founders and management teams struggle to raise the right capital, on the right terms from the right partners. There is much less written about how to exit your company and turn paper value into real value. This publication looks to fill that gap." – Real Exits
Location: Canada
Post frequency: 2-4 times per month
Social media: Twitter
---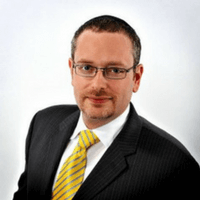 Samuel Dergel is a renowned financial advisor with extensive experience in assisting organisation in acquiring the best CFOs for successful finance teams. His blog gives a peek into the role and importance of having a good CFO in your company. Most entrepreneurs are in management roles, and Samuel's blog is at the crossroads of effective management tips and actionable financial tips.
"Samuel is an active blogger, social media leader and speaker on the topic of the role of the Chief Financial Officer. He is regularly called upon by media and other groups to better understand the CFO and their relationship with the people they deal with." – Samuel's CFO blog
Location: United States & Canada
Social media: LinkedIn
---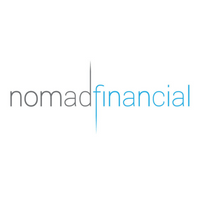 Nomad Financial is a financial services company based in the US, and their financial blog is a great resource for entrepreneurs launching a company. Topics they cover are relevant for early to mid-stage companies, as their content categories include 'hiring,' 'tax,' 'accounting,' and 'what investors expect.'
What inspired you to start your site?
"Since we launched Nomad, we've always measured success by the impact we could have on the community of builders, creatives, and founders taking risks to influence the world around them. As an extension of that, we considered it our responsibility to share our knowledge with those who weren't quite ready for a service like ours but could massively benefit from our experience. Our content allows us to share our experience in a fun, lighthearted conversation with that community." – Jonathan Gass, Nomad Financial
"Our mission is to remove the financial friction of starting and running a business through CFO advisory, accounting, and tax solutions." – Nomad Financial
Our favourite blog post: Top 7 Tips to Attract Venture Capital
Location: United States
Frequency of posting: 1-2 times per month
Social media: Twitter, LinkedIn
---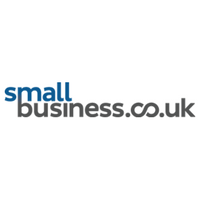 Small Business is essentially a one-stop-shop for financial advice and insights in relation to your startup. The site is divided in the different stages of a small business, from starting, to financing, to running it. In each of these phases, you can find expert tips on financing options and overall advice. Don't skip the news and blog sections either, as they are filled with recent studies on effects and trends in business.
"Our goal is to help owner managers start, run, grow and succeed in business, helping turn your business idea into a profitable business." – Small Business
Location: United Kingdom
Social Media: Facebook
---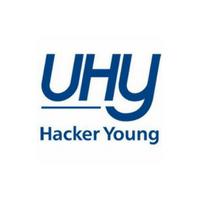 UHY Hacker Young is an "ambitious and growing network" of accountants in the UK offering their professional services. The blog is a fantastic resource for someone launching a startup, as they have different categories that address tax issues, corporate finance, accountancy, and more. There are also regional blog subcategories, so depending on where you are located, you can stay up-to-date with local UHY Hacker Young news.
"We pride ourselves on providing you with an attentive, personal service. And while we are growing in size we can guarantee you that our high service levels remain unchanged." – UHY Hacker Young
Location: United Kingdom
Frequency of posting: 1-2 times per month
Social media: Twitter, LinkedIn
---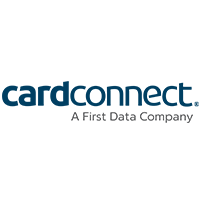 CardConnect assists new business owners with estimating their Year One costs with their useful startup calculator. The calculator allows you to pick the size of your business based on your initial budget (boostrap, medium, or large) and then provides space for costs in six broad section: pre-trading, administratoin, marketing, operations, people, and space.
There is also the option to include additional costs (such as contigency funds) by selecting the optional costs available in each categry. The calculator can be saved so you can research the specific costs for your business, and then return to it at a later date.
Location: United Kingdom
Social Media: Twitter
---
Management/HR Tips for Your Startup
Starting your own company will most likely mean that you are in a managing position. Being a manager can be especially tricky if your entrepreneurial endeavour starts without any prior experience or knowledge in management or human resources.
These sites and blogs highlighted below will give any person with entrepreneurial aspirations an insight into management tips and strategies for hiring the best employees.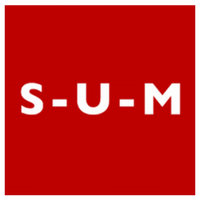 Startup Management was started by William Mougayar in order to help startups have access to all the relevant resources that will help them grow. This page not only has content directly from Venture Advisor and four-time entrepreneur William Mougayar, but also curates content with a focus on business strategy and management. There are numerous takeaways that startups can learn from. The ultimate goal of Startup Management is to help startups save time and increase their chance of success by learning from the best practices and case studies that can be found on this webpage..
"I wanted to provide the resources I wished I had in one place when I was running my startups." — William Mougayar
Frequency of posts: 4-5 times per month
Location: Canada
Social media: Twitter, Flipboard 
---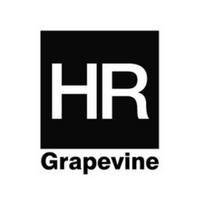 HR grapevine covers a range of topics including HR operations, leadership, and compensations and benefits. There is also a dedicated knowledge centre that can help entrepreneurs learn more about topics within HR.
It is worth noting that HR grapevine has a number of content partners. This means that the content is not only added frequently but also has a good variety. To access all the free content, registration is required.
"We would like you to become part of HR Grapevine and join the most engaged online communities of HR Professionals in the UK. Thousands of HR Professionals just like you have already registered with HR Grapevine."
Frequency of posts: Daily Basis
Location: United Kingdom
Social media: Facebook, Twitter
---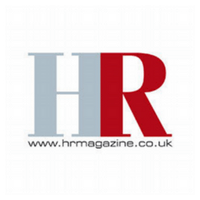 'Strategic HR', 'Operational Efficiency', and 'Personal Development' are the three broad sections that make up the HR Magazine. 'Strategic HR' includes topics like leadership, culture, diversity and inclusion, and organisational design. 'Operational Efficiency' covers employment, law, global mobility, pensions, and recruitment. Finally, 'Personal Development' focuses more on people and career.
"HR magazine is for people-focused, forward-thinking, business leaders who want insight into and examples of business-contextualised HR in order to develop high-performing organisations."
Frequency of posts: Almost Daily Basis
Location: United Kingdom
Social media: Facebook, Twitter
---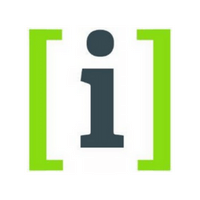 Workplace Insight offers content related to the design and management of workplaces. Thought-provoking articles on work culture, current, and future workplace trends can be found here. Published by Mark Eltringham, Workplace Insight tries to cover issues related to workplace and management. Independent reporting is possible thanks to contributions from industry experts, professionals, and journalists. One of UK's most widely read publications, the site boasts 16000 workplace professionals with access to its premium content. In addition, they publish a journal called Work & Place in English and Spanish which is accessed by over 86,000 people worldwide.
"Insight is read by a wide cross section of people with an interest in the built environment, whether as; occupiers (including directors, facilities managers, office managers etc), IT managers, HR managers, general managers; specifiers (including architects, designers and fit-out firms); or as service providers including corporate real estate specialists, facilities services providers, lawyers, health and safety consultants and so on."
Frequency of posts: Almost Daily
Location: United Kingdom
Social media: Twitter, Facebook, LinkedIn
---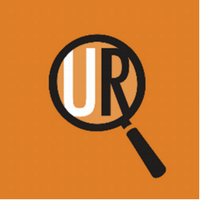 The Undercover Recruiter is a goldmine for HR-related topics. There are three categories: tips for employers to hire the best talent, real life tips and tricks from recruiters, and finally advice on employee management.
"Born in 2009, out of frustration with the lack of industry transparency and personality (in a sea of boring, safe corporate articles), Undercover Recruiter became the independent voice in recruitment by sticking to founder Jorgen Sundberg's mission: to uncover what goes on behind the scenes in recruitment – and investigate the future." – The Undercover Recruiter
Location: United States
Social media: Twitter, LinkedIn
---
Ask A Manager is a great human resources advice blog, run by Alison Green. She answers reader questions with a professional, yet personable demeanour. Whether you are looking for advice, or simply want to broaden your management skill set by learning from different experiences, this is the blog to read. Alison has extensive HR experience and has written books on how to get a job, how to prepare for an interview, and management.
Alison's favourite post: "An ode to bad managers of my past"
Location: US
Frequency of posting: Multiple times a week
Social media: Facebook, Twitter
---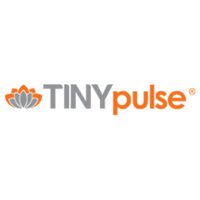 TINYpulse's blog focuses on workplace culture and employees. More specifically, on what organizations can do to keep the employees happy and engaged – the broader idea being that happy employees tend to be more effective at work. The content on the blog is highly specific and will benefit HR managers across organizations of all sizes.
"Happy employees need great communities as well as great workplaces, so we volunteer 1% of our time to support organizations that are helping improve our neighborhoods. Every quarter, the entire TINYpulse team bands together to do our part."
Frequency of posts: 3 – 5 posts per month
Location: United States
Social media: Facebook, Twitter 
---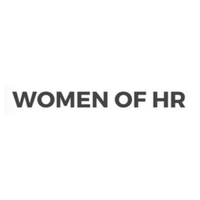 Women of HR, as the name implies, is a human resources and management blog with a focus on females in the workforce. The blog offers valuable insight into managing your staff, and discusses important issues like how women can 'punch up their careers', and accommodating the needs of parents who are shift workers.
"Women of HR is a site dedicated to the development of women in human resources and business.It is a place to find information and discuss topics on a wide variety of issues that impact the lives of women. It's a place to find community and collaboration." – Women of HR
Frequency of posts: 2-3 times per month
Location: United States
Social media: Twitter
---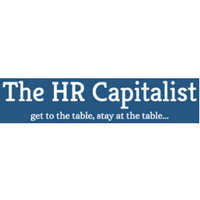 The HR Capitalist provides an interesting take on HR related issues. Often we find sport references in the articles and relevant takeaways for the workplace. Business professionals with an active interest in NFL or NBA will find it particularly rewarding as one can find references to these sports. Kris Dunn, who runs this blog, is an HR professional and regularly shares his insights on topics related to HR, technology and business.
"The More Your Company Wins, the More Great Talent Will Allow You To Coach" – Kris Dunn (creator)
Frequency of posts: 3 – 4 posts per week
Location: US
Social media: Twitter
---
Market Inspector wants to thank all nominees and award winners for their participation. We hope to see everyone back next year for new awards. In the meantime, keep up your good work!
If you feel like we have missed some vital resources that should definitely be part of this list, then please let us know at [email protected]