Best Fleet Management Companies and Software Providers
Fleet management companies provide businesses with services and products enabling them to organise and maintain their fleet more efficiently. The best example is vehicle tracking, with the functions of monitoring and sending real-time reports and alerts. Most of the services offered by fleet management companies cover the entire vehicle lifetime.
These companies offer differing services, that can be generally divided into the following two types: those that solely offer the fleet management software, and those that offer both vehicles as well as the software.
Market Inspector listed the best fleet management companies:
The greatest advantages of efficient fleet management are, amongst others: minimised risk associated with the fleet investment, reduced overall costs of transportation and staff, higher level of general control and productivity, and full compliance with government legislation (duty of care).
For many firms, transportation is an essential activity linking them with both suppliers and customers. Problems with deliveries can be a source of customers' dissatisfaction and complaints. In contrast, when a company keeps performing well in the long run, with products and services delivered on time, it is likely to enhance the customers' trust, which will result in long-term relationships and increased sales volume. Fleet management companies can help with achieving such a positive customer experience.
Fleet Services for Existing and New Businesses
The best fleet management solutions are based not only on the fleet nature and size, but also on the types of transport-related activities that need to be coordinated. Fleet management companies provide a broad range of services, including management, maintenance, and assistance. Majority of them cover the entire vehicle lifetime.
The services available on the market are the following:
Vehicle tracking and mechanical diagnostics
Fleet replacement and life cycle management
Vehicle maintenance and roadside assistance
Speed and safety management
Accident management
Fuel management
Vehicle financing
Insurance
Most Common Vehicle Types
Fleet management companies provide services for cars, vans, bikes, ships, and aircraft, however, the most usual are road vehicles. The majority of the offerings apply for both new and used cars, vans, and bikes to meet the expectations of customers with diverse budget abilities.
Business Vehicle Types

| Cars | Vans | Bikes |
| --- | --- | --- |
| Hatchback, coupe, city car | Cabriolet, saloon, estate | MPV, 4×4 |
| Van, pickup, combi, box, dropside | Minibus, window van, chassis cab | Curtainside, refrigerated van |
| Adventure, classic, custom cruiser, mini bike | Moped, naked, scooter, sports tourer, super sports | Three-wheeler, trial bike |
What Is a Fleet Management Software?
Fleet management software (FMS) is a computer software optimising vehicle management processes. FMS is a part of a fleet management system, along with GPS devices and computer/mobile hardware. The tasks comprise all operations from vehicle acquisition through maintenance to disposal. In addition, FMS can often be found under the name of fleet tracking software.
Professional software is able to support all processes, tasks, and events related to all kinds of vehicles, such as:
Vehicle inventory, registration, licencing, MOT test, and tax
Vehicle routing and scheduled maintenance
Vehicle insurance and cost management
Driver license and penalty points management
Pool vehicles booking system
Telematics and route planning
Logbooks and work time management
It can improve compliance
It can be tailored to the size and type of your fleet
It can improve safety and duty of care
It can reduce the burden of administration
It can (and should) be regularly updated
Financing and Costs of Services
Fleet management companies offer solutions tailored to your business budget, together with short- and long-term financing options. The tables below present the starting prices of selected services as well as the three most common business financing types.
Costs of the Most Common Services

| Type of Service | Cost per 1 Year |
| --- | --- |
| Business Vehicle Insurance | From £95 |
| Vehicle Tracking as a RENT | From £119 |
| Vehicle Tracking as a BUY | From £149 |
| Fleet Software | From £135 |
Overview of Business Fleet Financing Options

| Loan Type | Loan Amount | Loan Term |
| --- | --- | --- |
| Peer-to-Peer Loan | £999 – £999,999 | 6 – 60 months |
| Short-Term Loan | £4,999 – £99,999 | Up to 12 months |
| Asset Finance | £14,999 – £999,999 | 12 – 72 months |
Top 10 Vehicle Providers & Fleet Management Companies
Fleet management companies provide facilities for existing fleets as well as vehicles for newly opened and expanding businesses. Below you will find an overview of the 10 leading fleet management companies on the market that supply both the fleet, as well as the fleet management software.
To jump directly to a particular brand, click on their logo.
Silverstone Fleet Management
Silverstone launched its activities in 2011 with the idea of getting its customers into the right vehicles. With professional assistance, competitive prices, and fast home delivery, the company aims to offer market leading services through innovative initiatives. With the remarkable experience of its director, Scott Norville, it seems that Silverstone is one of the best leasing brokers in the UK.
VMS Fleet Management
VMS was formed in 2002. It conducts various activities such as contract hire, fleet solutions supported by repair centres, national network, and mobile services teams. It is considered as the largest and the most successful division of the VMS group, and one of the leaders amongst fleet management companies in the UK.
Vauxhall (GM UK Limited)
Vauxhall is one of the oldest fleet management companies. It started producing cars in 1903, and its main vision and mission statements have been followed for over a century. In 1925 the company was taken over by General Motors (GM), and from that time it has been operating under GM's umbrella. The brand primarily focuses on innovation and customer care, but the company also keeps improving its corporate social responsibility through effective partnerships and environmental management.
Scania Fleet Management
Scania provides a full range of transport solutions. Its global recognition is based on core values such as waste reduction, respect for the individual, integrity, and team spirit. Scania believes that its continuous commitment, partnerships, and desire to improve have helped the company to become a major actor amongst fleet management companies.
Zenith
Zenith is the UK's leading independent leasing, vehicle outsourcing and management company. As an innovative total mobility provider, it offers a unique proposition for car, van, and HGV operators in the UK. For nearly 30 years, Zenith has been offering outsourced management solutions covering the whole vehicle life cycle of medium and large fleets.
Allports Group
Established in 1959, Allports Group has a long tradition of supporting commercial vehicle operators throughout the United Kingdom. The company has developed prosperous departments in key business areas, including Deker Trailers, Allports Rental and Contract Hire specialists, Authorised Distributors for Renault Trucks, Bodywork Repair and Plant Centre.
Fleet Alliance Group
Fleet Alliance aims to become one of the best leasing and fleet management companies in the UK by reducing their carbon footprint and improving the professional skills of their employees. The company provides information on how the business should be done, how to minimise the negative effects on the environment, and how to run high-quality services.
Fleet Operations
Founded in 2002, Fleet Operations is one of the leading independent fleet specialists in the UK. The company offers full vehicle procurement together with complex managerial services for all fleet sizes and types. It covers the UK market as well as other European countries, through Group Business and TraXall International.
NHS Derwent Shared Services
NHS Derwent has over 20 years of experience, and it is one of the fleet management companies focused mostly on best leasing solutions, providing not only the most competitive rates but also the best service and support on a daily basis. NHS Derwent Shared Services assists their customers with all aspects of vehicle leasing including online quoting, information and updates via its website, along with full accident management.
Hitachi Capital Vehicle Solutions
As a part of Hitachi Capital (UK) PLC, the Vehicle Solutions division provides award-winning fleet services for businesses of all sizes. With nearly 40 years of experience, the company offers the best funding solutions as well as assistance with compliance with various vehicle tracking laws in the UK, such as Clean Air Zones in the UK or tax changes for diesel vehicles.
Top 6 Fleet Management Software Providers
For those businesses that are solely looking to acquire the software for their fleet management efforts, Market Inspector has compiled a list of the 6 best providers on the UK market.
To jump directly to a particular brand, click on their logo.
AMS Fleet Management
AMS is a private business company offering high-quality fleet tracking systems at market-leading prices and high cost-efficiency. It aims to improve the driver's behaviour, fleet performance, and quality of the customer service. Besides, it offers industry expertise and multiple beneficial services, such as various payment options, 24/7 reporting and operational health checks, and multi-network roaming SIM cards.
CLM Fleet Management Services
The CLM team provides a range of bespoke services such as vehicle disposal, vehicle storage, accident management, fleet maintenance management, and vehicle sourcing. The company facilitates the managerial process by conducting its core activities and allowing shareholders to concentrate on their prioritised initiatives.
Tomtom Telematics Fleet
Tomtom helps its customers to make the most appropriate and well-informed decisions. Its vision is a combination of continuous innovation with the main focus on quality which made the company one of the leading actors amongst fleet management companies in Europe. It has more than 763,000 subscriptions all around the world and has been providing services to more than 48,000 satisfied customers.
ARI Fleet Management Services
One of the largest fleet management companies in the world, founded in 1948. Its passion for customer satisfaction has helped the company achieve great results, and to be named as one of Fortune's '100 Best Companies to Work For'. ARI combines its business insight and sustainable fleet practices and services with high technological advances.
AssetWorks
AssetWorks has been the premier fleet, fuel, and motor pool software system on the UK's market for over 35 years. Each product has been designed to run on a single database, to improve data accuracy and utilisation. AssetWorks' FleetFocus software is used by over 500 businesses across the United Kingdom and North America.
Fleetinsight
Fleetinsight is a software that will enable you to gain control over your fleet. WIth real-time tracking, you'll never be in doubt about where your vehicles are, and you'll be able to find the nearest driver. In addition, Fleetinsight has geo-fence alerts, giving you a heads up about tolls and charging zones.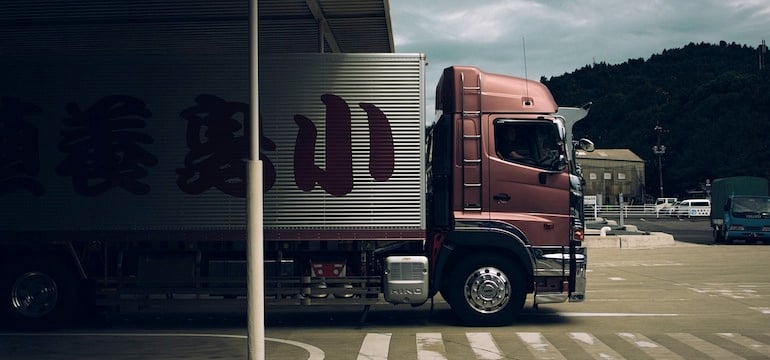 Choose the Next Fleet Management Company Today!
Effective vehicle management requires the coordination of numerous transport-related activities such as vehicle tracking, fleet replacement and life cycle management, vehicle maintenance, safety and fuel management, accident-related repairs, and insurance.
For many companies, it is one of the biggest challenges they need to face. However, the incorporation of the most needed and well-suited services can make the entire process much more simple and efficient.
Regardless of whether you are about to start your own business or look for additional services/better solutions, taking advantage on professional assistance from fleet management companies will save your time, money, and help to avoid any potential future problems.