How Good Web Design Can Boost Your Business
Good web design is crucial in today's world to maintain a visitor's attention. Having a website that follows the best web design principles can boost sales, improve customer relations, and generally elevate the brand.
It's important to have an understanding of how your customers think to design a website that caters to their needs and habits. For example, if you are looking to retain loyal customers in your web shop, it's important you have implemented a fast check-out process within your ecommerce web design concept. 
Figuring out how to design a website on your own can be challenging and time-consuming. There are countless talented web design companies and agencies in the UK that can deliver a website that fulfills your business needs as well as your customers' expectations.
Regardless of the type of business you run, designing a good website will pay off if you do it right. You will be able to deliver a good user experience to your customers and increase your prospect to beat your competition.
4 Key Web Design Principles You Should Consider 
In order to design a good website, you should always keep your visitors in mind. Think about what functions are most important to them, what kind of devices they browse on, and how to reach them the best. There are four key principles of website design you should always aim to follow.
Responsiveness – In this age and time, a lot of users shop and surf websites on mobile devices. Ensure that you speak to your web designer about mobile website design, so that it caters to the needs of a wider audience.
Usability -This is the ease with which users can navigate through your website with convenience. This means that the menus, categories, search bar and links should be user friendly.
Functionality – A website's functionality depends on many factors such as speed, ease of navigation, design, etc. Identify any aspect or element of your web pages that are not functioning, and fix them immediately.
SEO – Search engine optimisation are important actions taken on websites, this makes it easier for search engines to crawl your website improve your ranking on SERP. This improvement could include optimising your content, images, links and much more.
It can be difficult to know how to implement these principles in your web design, which is why you can partner up with a professional web designer to help you get the most out of your site.
Profitable Benefits of Investing in Professional Web Design
The goal of every business is to generate revenue and deliver customer satisfaction. There are endless options for web design companies out there in every industry, but taking the time to find the right match for your business is worthwhile.
We have identified five distinct benefits:
Increase Your Reach
This is one of the most important advantages of having an online presence: you are able to advertise your products and services to your immediate environment and beyond. Feedback you get from your email or newsletter can help you better target customers in different geographic regions
24-Hour Online Presence
Those users who would otherwise feel discouraged because they cannot visit your local store due to factors such as time and proximity can now write you an email, fill in a request form on your website, or even shop online.
Credibility and Trust
Having a professional website helps boost your brand and convey a message of reliability and credibility. Visitors on your website are able to see the trust seal and read reviews about your business. It is, therefore, very importance to send the right message and keep your professional website updated.
Ease of Communication
Through your website, you are able to facilitate easy communication through various modes like emails, newsletter, ads, a blog, Q&A, and potentially a chat function. This gives you the benefit of reaching out to your new and existing customers.
Understand Your Customers
It is now possible to get valuable data about your website's performance with tools like Google Analytics. This gives you a thorough understanding about the behaviour of your customers along the path to conversion. Analysis of the data collected can help you form a hypothesis and implement a conversion optimisation that will help grow your business.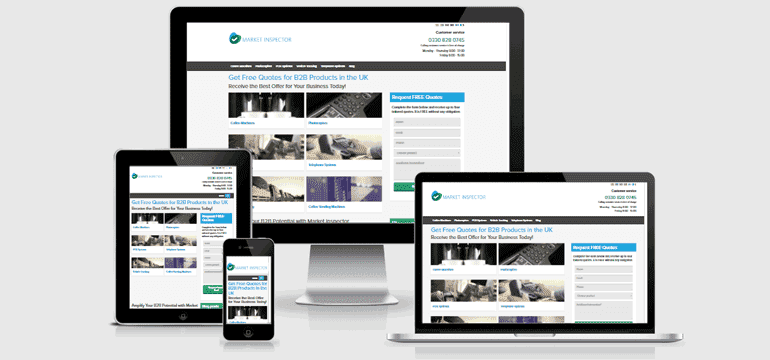 How to Make a Web Design Plan
An extensive planning for your web design is required to help you deliver the right message and a good user experience to your customers. Your website is the face of your company and it will greatly reflect on your business if the process and planning is flawed. Just like any other project in your business, you need to take into account the following factors:
Objective of the website – Discuss with your team and identify exactly what objective(s) you will like to achieve by designing a website for your business. Most websites fail because the owners failed to define an objective. This might lead to a poor design and ultimately a failed web project.
Budget – Make an estimate on how much you are willing to spend to achieve these objective(s). You should also be aware that the website design costs might change depending on the size and functionalities. Be realistic and avoid seeking out individuals or website agencies who advertise a one price fits all website solutions. Be wary of ads like cheap web design or affordable websites design.
Scope – Websites come in different sizes and functionalities for every website might also differ, Determine how much functionality the website might require to achieve success. The scope of your website is directly tied to the objectives you seek to achieve. Usually the more complex your business website is, the more money it will cost you.
Time – Do you have a time frame for which the website has to be ready and to go live or are you targeting a specific period to launch. Be sure to start in good time to avoid delay because oftentimes when you discuss your needs with a web development agency, you realise that the complexity of the website might require you to extend your initial set date for launch.
Why You Need a Clear Objective For Your Web Design
Setting objectives for your proposed website is paramount. It helps you understand what needs to be achieved in terms of the functionalities. You can better communicate your idea and your expected result to the chosen web design company. The absence of a clear objective will most likely result in a poorly designed website and cost you more than your budget.
Advantages of Having a Clear Objective
It guides against assumptions during the development process of the website.
The set time for completion is adhered to barring any major changes.
You can avoid running into a jam with the scope and cost.
Confusion and dissatisfaction is greatly reduced.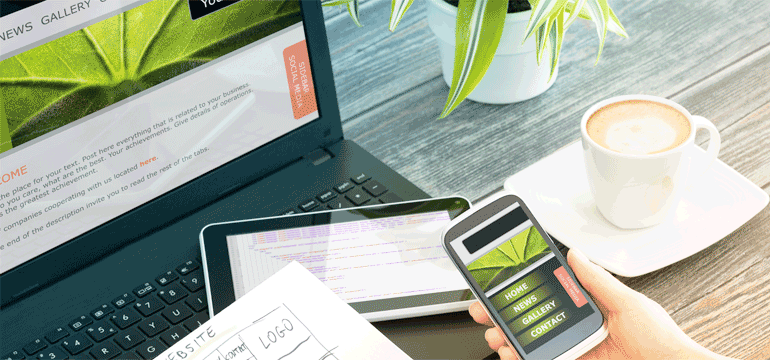 How to Choose the Best Web Design Services
There are hundreds of companies out there providing web design and development services at various prices. It is imperative to find the right company with an extensive record of delivering bespoke web design solutions to small, medium and large enterprises. Here are the steps to follow before entering into a contract agreement with any design agency.
Research Several Companies – Many businesses have made costly decisions in hiring the wrong company for the design and development of their websites or Ecommerce site. A thorough research of companies will help you avoid this pitfall, read reviews and recommendations about their competence and experience.
Request Sample of Their Work – By all means, request samples of their work, not just catalogues. The opportunity to see some of the live websites they have designed will give you a good idea of what to expect and if you are making the right decision.
Ask Important Questions – Do not hesitate to ask questions, you are able to understand grey areas. Observe the environment and be sure they are not outsourcing your website project to other companies you know nothing about. A question could be, what is the total cost of a website?.
Arrange A Formal meeting – A formal meeting is in order as it gives you the opportunity to know if you are hiring the right web design company/agency. You are able to convey your idea better and hear what suggestions they have for you.
Contract Agreement – Read and understand the contract before you sign it, don't do the opposite. Oftentimes people make this mistake and later find out that certains elements in the contract don't meet their expectations. This helps you avoid conflict during and after the completion of your website or e-commerce website design.
5 Important Questions to Ask a Web Designer
Once you have set an objective on what you intend to achieve with your new website and decided on a web design service to hire, a face to face meeting helps you decide if this is the right one to hire.
Be prepared for the meeting. Outline what you intend to achieve with the website and be sure the design agency understand your need. You might want to compare notes at the end of the meeting.
Don't assume anything is a given, the more questions you ask the better for your business. 
Cost – It is important to know what the total cost for completion of your website will be. sometimes, agencies send you bills for some additional cost you haven't anticipated, discuss to understand if any additional cost might apply.
Access – Ask questions about ownership of the website and its content, the CMS, themes or frameworks that will be used for the website. Find out if you have any access to your backend or files.
Web Hosting and Domain Services – Find out how the hosting of your website will be handled, what is the up-time of the web servers and your hosting plan. Do they have strict rules about domain transfer?
Support – Find out how their customer support works, what is their response time in the event of a downtime. It is important they have a good and responsive customer support.
Time – How long will the design and development of your website take to complete. The time for this will also dependent on how soon you make available the content for your website or Ecommerce website.
Follow up the web design agency to monitor the progress on your website and finally get a documentation for the completed website, which should contain a detailed account of the web project, access rights, logins and much more.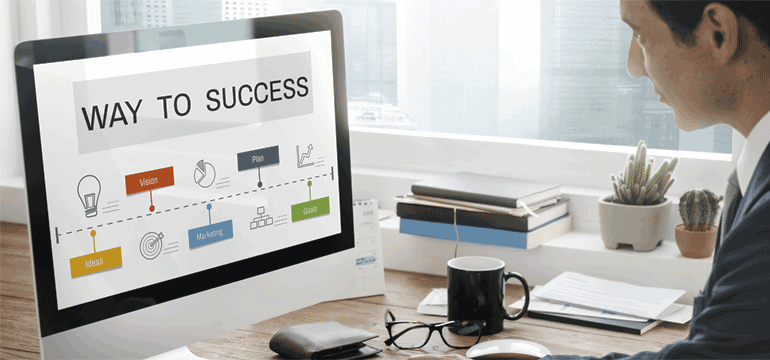 What You Need to Do Before You Launch Your Web Design
Once your professional website has been completed, you will be excited and ready to Go-live. It is very important however to test the website by following a checklist. You have invested time and money and you need to make sure that everything on the website works fine.
Follow this checklist before you launch your website to be sure your web design trends and requirements have been implemented before you go-live.
Layout – Make sure the design is easily navigable, check logo.
Website Speed – A good website speed results in better conversion.
Compatibility – Try out the website on multiple browsers, user should get the same experience.
Responsiveness – The design of the website should be adaptable to all devices.
Functionality – Be sure that elements like your form are functioning well.
Content – Proofread your web pages , don't send the wrong message.
W3C- Validation – Use the w3c validation platform to validate your HTML tags.
XML SiteMap – Make sure XML sitemap is submitted for search engine crawl.
SEO – Optimisation means visibility to your users.
Analytics – Data analysis can help you understand your customers better.
Security – Stop hackers and spammers from your data.
Once you have ticked off and validated this checklist, you are ready to Launch !
To find out more about the steps you need to take before launching your website, see this link
Finding the Best Web Design Service For Your Business
Don't get worked up about how or what web design service you have to settle for. At Market Inspector, we are here to help you find the best agencies in the UK and you can be rest assured that your enterprise will benefit from your decision to trust us.