What Is POS Software?
POS stands for Point of Sale and is generally referred to the brick-and-mortar retailer shop where merchandise is displayed and sold. However, ePOS systems are electronic devices used by business owners to register income and cash flow when customers pay for products or services.
What makes a POS system work efficiently is the POS software. Nowadays, POS software is integrated in payment terminals by the great majority of shopkeepers and caterers in order to facilitate the organisation of sales operations.
POS software replaces the old fashioned cash registers and their basic IT systems. Modern POS software contains lean and easy-to-use programmes that work through a network linked to several checkout terminals. The POS software can run on several types of hardware, such as computers, tablets, cash registers, and even smartphones that are turned into mPOS systems.
For further information and professional advice about POS software, you are very welcome to fill in the free quote form on the right side of the page. Our suppliers will provide up to 4, free, non binding quotes that match your specific needs.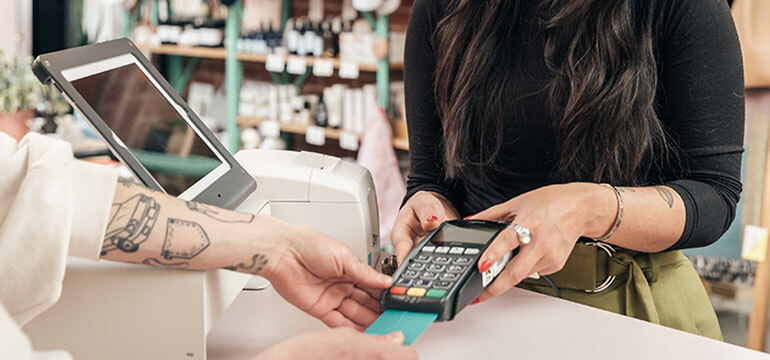 How Does POS Software Work?
The main thing to run a Point of Sale system is the hardware. The main software runs on a remote server that is wirelessly connected to the POS system. Multiple devices can be linked to the same server and from different locations. Multi-user and multi-location features make the configuration of POS software on several devices possible.
POS software systems are an all-in-one way to manage the business as they usually come with integrated accounting modules and inventory control systems. This is possible, since all sales operations made with the different add-on devices you have, including cash drawers, barcode scanners, credit card readers, and receipt printers, are tracked and stored in data backups.
Given the rising trend of POS software, cloud-based Point of Sale systems are becoming more and more popular. These POS software versions are considered very convenient as they can be accessed directly from the Internet, so that information is stored on the cloud and can be accessed from any location.
It is important to mention that some POS software work also in offline mode. Therefore, even if the Internet or WiFi connection is not available, POS systems keep functioning normally.
Moreover, iPad POS system is becoming state-of-the-art POS technology, especially a tailored POS system for small business and restaurant that offers high levels of customisation and flexibility of the payment and inventory management system.
Whether a POS software is cloud-based or externally installed, it is fundamental to bear in mind that good quality hardware is essential for the programme to work successfully. POS systems can at times be heavy and slow to run by out-of-date components, so selecting the right hardware is crucial as the business will depend on it.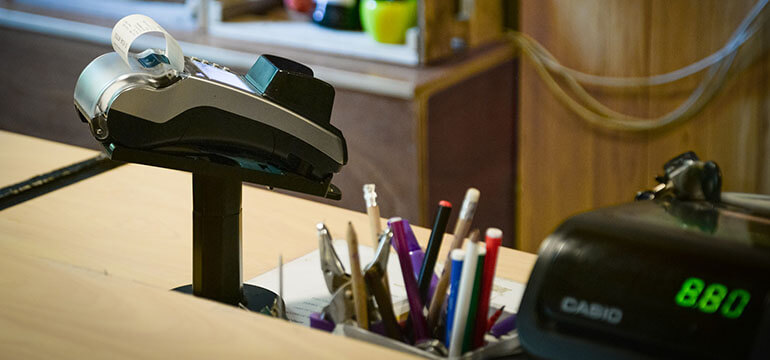 There are different kinds of the other POS components that can be recommended for different situations and purposes. For example, there are several barcode scanners to choose from. CCD scanners are designed to recognise flat barcodes, while laser scanners are more expensive but can read also barcodes wrapped around irregular shapes.
The range of invoice printers is wide, but a bluetooth or wireless printer is highly recommended. Especially if your business needs to print receipts at a fast pace, investing some extra money in a quicker yet silent printing technology would be advisable. A thermal receipt printer wirelessly connected to the POS system would be the most fitting solution.
What Is the Price of POS Software?
The cost can vary widely. There are two common pricing alternatives for a POS software and we also have to calculate with additional fees.
One-time purchase: Even though it is a big upfront cost, some business owners prefer to purchase the software to save money in the long run. Businesses can expect an initial investment of around £400.

Monthly subscription: This option makes POS software accessible for small and medium-sized business owners due to its low cost. On average, the monthly pricing of a package is around £30 to £100, depending on the features and number of users added.

Additional fees: Some POS systems might charge you for additional features such as customer support or setup assistance.
Free trial versions can be a valuable option to understand what type of POS software can truly improve your business. Most of the suppliers offer a variety of packages, plans and prices. In order to choose the one that meets your requirements, it is best to sign up for a trial to check out the features before making a purchase.
Fill in the form in just 1 minute
Benefits of POS Software
Until not too long ago, cash registers were the only instrument for companies to manage their business. Today it could be greatly beneficial to replace the cash register by installing an up-to-date POS software, especially if your business is growing.
The new generation of employees are digital natives and, undoubtedly, work more easily with computerised systems. Furthermore, it is good to know that since the introduction of POS software, customer service has become faster and more efficient, and payment transactions have become highly protected.

Therefore, there are several advantages of POS software to benefit from, namely:
1. Automatically Generated Sales Reports
This is one of the most important features of POS software, as it allows to monitor product turnover and to adjust purchasing levels accordingly. Graphs, reports, and analysis provide sales history and check seasonal trends, which are extremely helpful to implement marketing strategies.
POS software also simplifies the accounting process, because now you don't have to go through hundreds of receipts. On the contrary, it is a quick way to fetch information and look up past transactions just by creating reports through the system.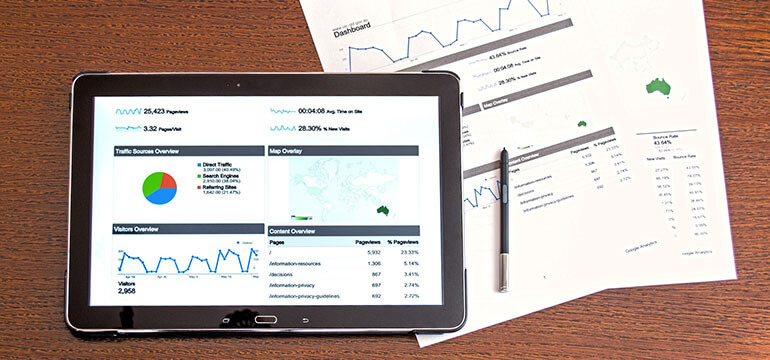 2. Consistent and Automated Pricing
The software tracks revenue and expenses including add-on amounts, percentages of cost, margin percentage, tax deductions, and discounts leading to improve pricing tactics.
POS softwares allow business owners to modify prices and discounts and apply those changes across all locations. Consistent pricing affects customer service and ensures that your clients receive the same level of service no matter which store location they visiting.
3. Automation of Information Processing
POS software allows businesses to automate orders and invoices of account receivable records. Therefore, it is crucial to manage inventory and stock remainings. Automating sales, reporting, analytics, and inventory management not only reduces human error, but it also frees up time that allows employees to focus on more important matters.
4. Better Understanding of Consumer Behavior
The way merchandise is displayed within the store determines customers' attractions to products and largely influences their purchasing intention. Instead of assuming that you know your customers, you can access data about their exact behaviour and the changing trends.
POS software tracks and maintains information on transactions and customer behaviour, giving you a comprehensive understanding of processes that can support decisions about the products to ensure that your business is as effective as possible.
5. Minimised Security Risk
POS software provides control over cash receipts to prevent theft, trace, and other POS malwares.
The latest trends in Point of Sale software technology see an improvement in CRM systems and management that are refining the automatisation of integrating online with offline transactions.
Lastly, the latest POS software for small business allows them to accessbig data about their transactions right at their fingertips to make accurate business decisions.
Tailored POS Software
Every business is unique and customised POS software packages are available to meet the needs of enterprises of different sizes operating in different fields.
As a matter of fact, there are POS softwares for retail stores, restaurants, fashion businesses, farmer markets, and also for trade shows, which can largely benefit from the simplified solutions brought by these systems. Furthermore, POS software is very convenient for e-commerce businesses.
Restaurant POS software is specifically designed to manage and track orders with an improved efficiency as employees can enter requests quickly and get fast information on orders and cash out to keep their customers happy.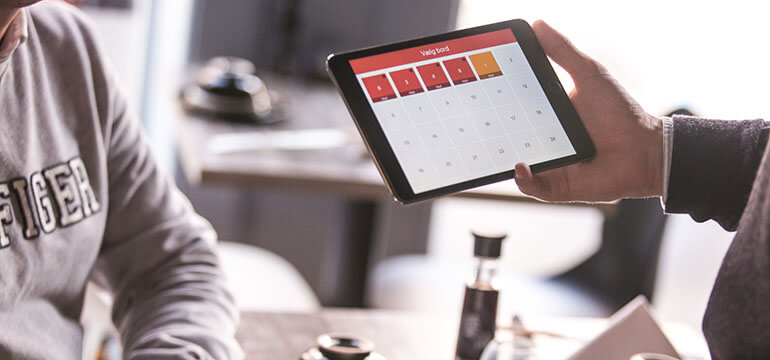 These systems also store customers' details to support effective marketing strategies and also present delivery management tools to track items and make sure they arrive on time in the right place. Restaurant POS systems have many other features such as fast checkout and payment facilities.
What Is POS Display Software?
Also know as a Retail Ticketing System, POS display systems manage the presentation of the correct price, promotion, and legal information along with the product images, barcodes, and other information on price tickets, shelf edge labels, promotional signage (print and digital) and e-commerce web sites.
Working in conjunction with your ePOS inventory, a POS Display system ensures that you present a consistent and compliant sales message to your customers across every touch-point (often referred to as Omni-Channel).
POS display software is particularly important for multi outlet retailers that carry complex stock that is subject to regular price adjustments (eg. price matching in consumer electronics or markdowns on fresh goods).
What Is the Best POS Software for Your Business?
In order to find the best POS software that matches your company's needs, it is important to have a clear idea of the features and advantages of each software type. We know that the search to find the ideal solution can be time-consuming and for this reason, we provide a free and unique service to help you with the decision making process.
If you are not sure which system would suit your company best, request up to 4 free, no-obligation quotes by filling in the contact form at the top of the page. We provide a free service, by putting you in contact with our providers. They will help you find the right POS solution tailored to your business.
Fill in the form in just 1 minute