What Is SIP Trunking?
Companies deploying PBX systems or IP PBX systems and want to implement VoIP technology need to establish a connection of the current infrastructure to the cloud-based system. This connection comes live by using SIP trunking. In general, SIP trunks have the same function as regular PSTN (Public Switched Telephone Network) lines, but unlike them, they are a virtual solution with no hard wires.
SIP trunking has its name from Session Initiation Protocol, which is established as the standard for initiating multimedia and voice sessions using IP. Calls placed over a data network follow the SIP protocol which enables communication over an Internet connection. Hard wired SIP phone trunks are used in all regular telephone systems and SIP trunks are the VoIP alternative to the analogue and digital ones.
SIP trunking consists of virtual lines, that carry multiple signals simultaneously and their delivery and operations are entirely through the Internet, following SIP. The phone number is linked to the SIP trunk, which can support several users.
This types of business telephone system offers a more transparent experience for users. Improved communication means for better customer service, and further lowering of costs for the company. Many businesses have integrated SIP trunking into their phone systems to take advantage of the flexibility and other advantages of the concept.
If you want to have a tailored solution of business telephone systems or want to find out more about SIP trunking, contact Market Inspector today! Just fill in the quote form and we will provide you with up to four quotes totally for free and with no further obligations!
Learn More about SIP Trunking in Our Guide
Infrastructure of SIP Trunks
SIP trunks are virtual phone lines, so there are no wires or any kind of software to be purchased and installed. They are paid for with a subscription fee to a SIP provider, who takes care of establishing the connection of the SIP trunks.
PBX system
Since SIP trunking is used to connect an existing PBX system

to a VoIP service, the

main hardware component

to implement SIP trunking is the PBX system itself. PBX (Private Branch Exchange) is a switchboard telephone system that uses multiple phone lines, connected internally and to the PSTN. A further development of the PBX system is the IP PBX, which is a cloud-based system. However, with the IP PBX, every call outside of the company Internet network needs to be routed to a traditional PSTN line.

Gateway
To implement SIP trunks, companies also need a gateway. This means that they would need a medium between the two networks

, which enables entrance from one network to another. Such gateway can be as simple as a computer.

Service provider
The last component of the SIP trunk infrastructure is the subscription to a SIP provider. This is crucial since the quality of the system, maintenance, features and prices rely on the supplier of the service themselves. Important factors for choosing a SIP provider are discussed further in this article.
Benefits of Using SIP Trunking
SIP trunking offers many advantages to businesses, including cost saving and better communication options. To get a better overview of what SIP has to offer, they are divided into several categories:
Cost benefits
SIP trunks lower company telecommunication costs in a few ways. Firstly, they offer lower monthly cost per trunk than traditional lines and one SIP trunk can be generally used by 2-3 operators

. SIP trunking providers have lower local and international call rates and some of them include unlimited call time in their service plans. Moreover, SIP trunking doesn't require companies to invest in PRI (Primary rate interface) and BRI (Basic rate interface), which can be expensive and spend money on adding more PSTN lines and upgrading the PBX system as the organization grows.

Portability benefits
SIP trunks make it possible to dedicate a separate phone number to each employee and calls to this number to be forwarded to the recipient's mobile phone, even if they are out of the office. SIP trunks are not physical wiring, so they can easily reach a phone number, regardless of the location. This also improves customer service, since employees will be able to respond from their mobiles and be online for urgent customer enquiries at all times.
Flexibility benefits
SIP trunking is scalable to businesses since more trunks can be easily added and removed if needed, with no operational impact on the business and a low cost. SIP trunks also combine data and voice connection to a single line, which eliminates the need for additional units for both types of connection.
Featured benefits
SIP trunks connect PBX systems to VoIP benefits and users can easily take advantage of all sophisticated VoIP features, such as conference calling, direct inward dialling, auto attendants, conference bridges and others.
Communication benefits
The use of SIP trunking has the big potential to improve communication within the company and lead to a more professional customer service. The mobility of the technology guarantees that no customer inquiry will be left neglected and the feature-rich interface gives the opportunity for advanced communication options with customers, such as remote presentations and video calling.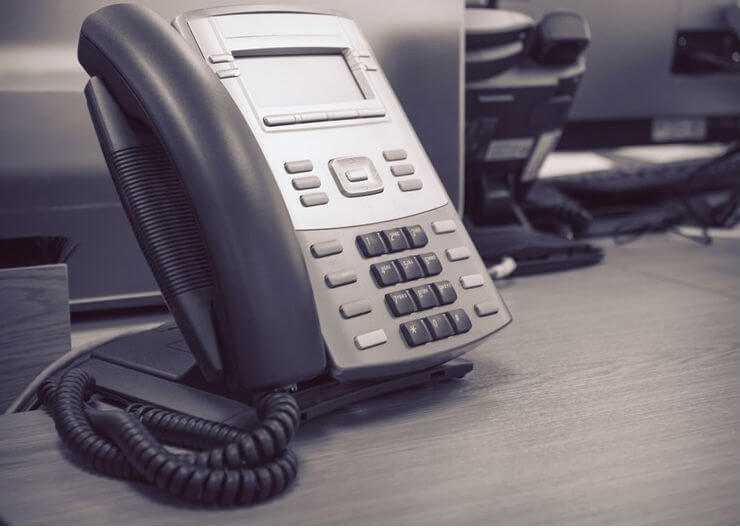 What to Consider When Selecting a SIP Trunk Provider
The market for SIP trunk providers is full of offers and different service plans, but the decision on which one to choose should consider several important factors.
Security
SIP trunks run on a private and public domain and are subject to cyber attacks, which can lead to loss or misuse of sensitive business information. Business owners should look for SIP providers who emphasize on protecting their customer's information.
Price range
With more and more SIP suppliers on the market, prices go down, but it is still important to look for a service plan that offers the closest components to your business needs at a competitive price.
Support and after-sale
Maintenance of SIP trunks is held by the provider and it is crucial for them to offer rapid and adequate support to their customer's problems and have available tech support at any time.
Call rates
SIP trunking gives the opportunity for businesses to place international calls at the price of local ones, but providers have different rates. Evaluating them and finding the most suitable ones, corresponding to the business geographic coverage is a significant potential money saver.
Scalability
Most SIP providers offer unlimited growth options as SIP trunks can be added to the system anytime and it supports an unlimited number of them. However, business owners need to make sure that the provider they are going for is able to handle their growth ambitions.
SIP Trunking Pricing
Although SIP trunking prices may vary, the usual range is between £15-35 per SIP trunk monthly, noting that one SIP trunk is able to handle roughly 2-3 users. There are also some initial setup costs for establishing the connection between the PBX and VoIP service, which can be around £30-150.
It is important to talk to your provider about the way they charge SIP trunks since some offer a price based on the number of call time and others have a generally higher fee per SIP trunk but also unlimited minutes.
Reliability of SIP trunks
It is generally perceived that SIP trunks aren't as reliable as traditional PSTN lines since they are dependent on the Internet connection and electricity supply and this is why some companies tend to leave a few PSTN connected lines as a backup plan. However, most PBX systems support UPS (Uninterruptible Power Supply) and are able to function without electricity for a certain amount of time.
Internet connection is extremely important for SIP trunks to operate and companies need to make sure that their infrastructure is ready to handle such a system. There are some further issues with SIP trunking such as voice and data prioritization, but the latest solutions provide Quality of Service (QoS), which improves call quality and makes the system understand that voice data is the first priority.
If you are ready to upgrade your existing phone system with SIP trunking, then Market Inspector is here to help you. Simply fill in the contact form above and we will provide you with up to four quotes. This service is non-binding and completely free of charge!
Fill in the form in just 1 minute