Which Are the Best Coffee Blogs for 2015?
Market Inspector is proud to present the Best Coffee Blogs – 2015. The following list is a dedication to the blogs that wowed us with their insight, brighten our days with their creativity, and inspire us with their passion for coffee. There is not by any means a shortage of blogs on coffee. They types of coffee blogs are diverse, they range from coffee shop review blogs to coffee shop blogs, coffee processing and many more.
There is a whole array of coffee bloggers with differing styles of presenting their piece. A few of them are here, a blog that imagines characters from English literature ordering coffee at Starbucks, a blog that flaunts their collection of exquisite coffee art pictures and many others that have improved our understanding of the nuances of coffee. One can also find useful advices and recommendations about different coffee machines and many more. You can also find your perfect coffee machine rental options
The sites on this list shows the work of coffee bloggers and they have been categorised into five groups:
---
The featured blogs are welcome to use the code below to place the banner on their website.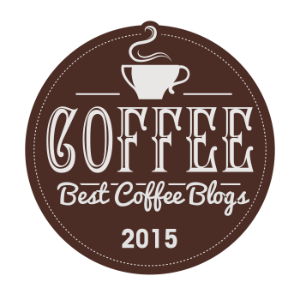 If you would like to use this image on your website, use the embed code below:
---
1. The Best Artistic Coffee Blogs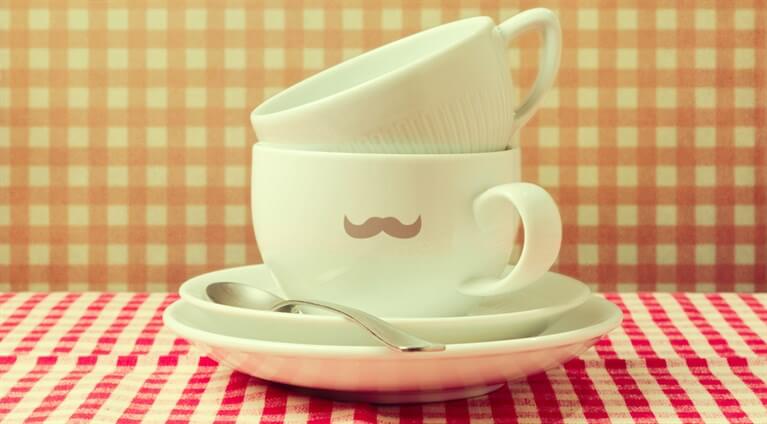 Our first category contains blogs that have caught our artistic eye with their inventive and imaginative content. There is some English literature, some minimalistic photography and a bit of latte art.
---
Literary Starbucks – Jill, Wilson and Nora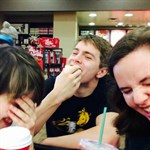 Have you ever wondered which coffee your favourite fictional character or your favourite figure from the past might order? Literary Starbucks will give you an insight into what it would be like if Gollum, The Prince of Morocco or Carl Sagan were to drink coffee at Starbucks. This fresh blog was created by three students of English and History: Jill, Wilson and Nora. This blog inspired us with its unconventional and untraditional connection to coffee and every day we wait in anticipation for another story.
www.literarystarbucks.com
twitter.com/@LitStarbucks
---
 A Cuppa Day – Mike White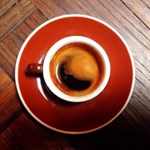 If you want to enjoy minimalistic photos and are looking for an insight into various cafés around the world, then you have to visit A cuppa day. This minimalistic photo blog is full of pictures taken by the author Mike White during his daily coffee trips. This coffee blogger shares his experiences and impressions about the places he visited and the coffee shots he enjoyed. We chose this blog because we feel that Mike's pictures capture the personality of the cafés with up close details of their table tops and their choice of porcelain. Mike always includes a few words about his visit and this augments how his pictures capture a fleeting moment in time.
www.acuppaday.tumblr.com
twitter.com/@mycuppaday
---
 Your Coffee Guru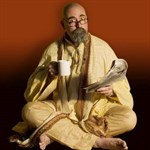 Your Coffee Guru is an amazing guide to the world of coffee. Readers can find huge amount of information about all aspects of coffee culture. The site contains articles about coffee roasting, coffee beans, recipes, grinders and many more. This site hosts a wide variety of information about beans, pots, filters, decaf coffee, green coffee, etc. This coffee blogger provides visitors with the opportunity to watch useful videos in different topics about coffee accessories and coffee makers.
www.yourcoffeeguru.com
twitter.com/@YourCoffeeGuru
www.facebook.com/YourCoffeeGuru
---
 365 Days of Coffee – Cindy Loughridge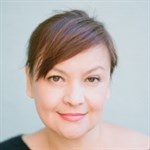 Cindy Loughridge owns this breathtaking photo blog where visitors have the possibility to enjoy artistic coffee related pictures. This coffee blogger and author exposes how coffee can be part of different aspects of our daily lives. As she says a "a morning without coffee is like sleep". This blog is on our list because of its sleek design and high quality film photography. We all envy Cindy for her web design and photography skills.
www.365daysofcoffee.tumblr.com
twitter.com/@cindyloughridge
---
 Steamfist
This awesome blog is simply organized and full of astonishing photos. It represents the art of latte in all its glamour, plus the content is 100% original. One can enjoy stunning latte art pictures in here, from a cup of coffee with a heart shaped foam on the top to espresso shots with a dragon shaped latte art.
www.steamfist.tumblr.com
twitter.com/@SteamfistCoffee
---
 Mugshot Monday – Lisa Frame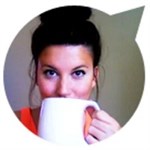 Lisa started Mugshot Monday as she felt the need to combine her passion for coffee and her fascination with people. Coffee is a major part of our daily lives and a lot of stories can be told while enjoying a good cup of coffee. Mugshot Monday hosts a collection of "really rad folks and their mugs"; people share photos from their daily coffee dose and include their personal stories. There are interviews with Baristas, entrepreneurs, fashion connoisseur and many others; they all tell their own coffee stories. It is worth visiting this blog to get some inspiration from people who love to gather around a good cup of hot coffee.
www.mugshot-monday.com
twitter.com/@LisaFrame
www.facebook.com/pages/Mugshot-Monday/193217387368771
---
2. The Best Coffee Drinker Blogs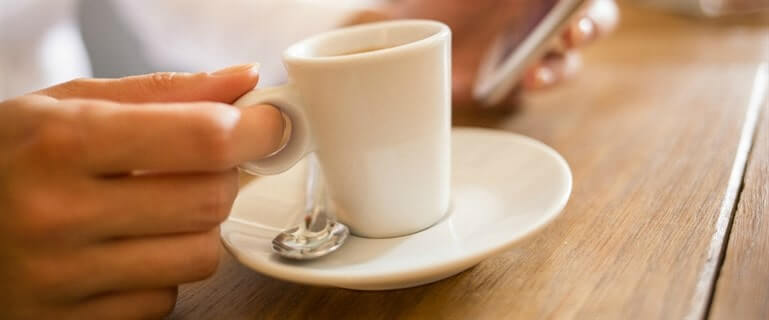 The blogs in this section were chosen for their devotion to java. They continue to represent the power beverage and contribute to the demand side of coffee in various ways
---
 Coffeenate – Nate Smith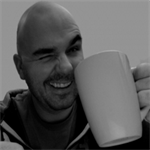 Nate created his blog back in 2009 and since then he has brought us many guides and video tutorials concerning brewing and roasting methods. We especially like his coffee pictures in which he has put a lot of time and effort. If you love coffee or if you are an occasional coffee drinker, this blog is worth visiting. Check out his guide on how to use a French press (some people still get this wrong) and his guide on how to roast coffee using a popcorn machine.
www.coffeenate.com
twitter.com/@CoffeeNate
---
 Coffee Hunter – Peter Thomson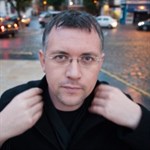 Peter is a coffee aficionado that reviews cafés from New York to London and Copenhagen. Beside his articles, you will find fascinating interviews, information about baristas and their opinions on different types of coffee. Peter describes his coffee journey on his blog:
'My life of coffee was born of a coffee-snob girlfriend from Wellington who refused to go anywhere that wasn't serving good coffee. I started out on Mochas from the Open Late café in Ponsonby as a teenager, managed to stay with Mochas while I was a city lawyer drinking at Atomic on Shortland Street and only moved to drinking Flat Whites in 2011."
Peter Thomson
www.coffeehunter.org
twitter.com/@peterjthomson
---
 Cups of London Coffee Matt & Daniel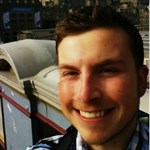 Coffee drinkers interested in London's speciality coffee can become informed coffee drinkers with this blog. This blog will bring the location of your next London caffeine fix to your fingertips. Matt & Daniel's reviews of London's cafés are accompanied by pictures from their visits; all of which are marked on map that is embedded on the site. We recommend this blog if you want to discover interesting cafés in the sprawling cosmopolitan city. From Surbiton to Finsbury Park, from Camden to Soho, these guys travel far and wide to cover London's best cafés.
www.100cups.blogspot.dk
twitter.com/@100CupsCoffee
---
 Edinburgh Coffee Lovers – Pru Whitwell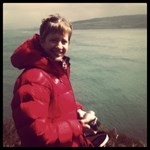 Are you in Edinburgh and need to satisfy your love of coffee? This is the blog you need to follow to know how to order what you need and where you can get it. Pru includes a "coolness" meter in her reviews – this meter will tell about the vibe and the atmosphere of the the café. We especially liked the descriptive infographic for navigating your way around Edinburgh's coffee scene. Pru Whitwell has to say about her blog:
"Taste in coffee, just like most things, is personal. My blog doesn't claim to be the only 'right' opinion about coffee. So before we potentially fall out, if your idea of a nice coffee is an extra hot, skinny, large, wet, latte from a major coffee chain, this is not the blog for you. If you're in beautiful Edinburgh and want to visit independent and unique coffee shops, run by passionate people who make truly excellent coffee, I can give you a steer. Mine is a fierce love of coffee from an enthusiast's point of view."
Pru
www.edinburghcoffeelovers.blogspot.co.uk
twitter.com/@edinburghcoffee
---
 Home Brew – Hank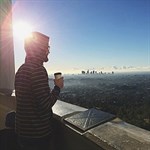 Hank: husband and father of two boys, is the owner of the blog Home Brew. His site offers reviews and information about various coffee brands as well as specific brewing methods for each type of coffee. If you, as a coffee drinker, are ever in doubt about which coffee to drink or if you are in pursuit of awesome coffee, Home Brew can give you much needed inspiration.
www.homebrewcoffeeblog.com/blog
twitter.com/@hank3
---
 I Love Coffee – Ryoko
We have fallen in love with Ryoko's infographics and the charming way that she communicates all aspects of coffee and its culture. The "caffeinated Japanese lady" makes reading about coffee entertaining and at the same time informative. Coffee and sushi lovers will find everything they need in this blog. Our personal favourite post is her story about who discovered coffee, the drawings of hyperactive dancing goats made us smile. This is what Ryoko has to say: 

"To be honest, I never liked coffee and up until I moved to Seattle I had only ever tried it a couple of times. I wanted to take advantage of living in Seattle (AKA the coffee addicts land) and I trained myself to drink coffee. I started to learn a lot about everything from picking, roasting, to brewing coffee and the history of the dark bean. I wanted to share what I learned with others so I started the blog. Now I think my body is made of coffee. Every morning I make coffee to have the energy to get coffee. Hi, my name is Ryoko and I am a coffee addict."
Ryoko
en.ilovecoffee.jp
twitter.com/@ILOVECOFFEEjp
---
 Exploring Coffee – John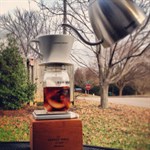 John and his fellow coffee enthusiasts bring us a collection of pictures and opinions about everything surrounding coffee. John explores cafés in Raleigh, North Carolina where he collects his insights into local coffee preferences and developments from other coffee addicts. This blog is a good source for information about great local cafés in North Carolina. John also covers which brands local coffee drinkers are enjoying and which coffee events are worth attending.
www.exploringcoffee.com
twitter.com/@ExploringCoffee
---
 Chicago Coffee – Kristin Sandgren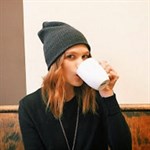 Kristin makes coffee just a bit cooler (who thought that was possible?). Her posts bring us into a world of café launch parties, coffee passports, and indie coffee shops in her home town of Chicago and New York. We appreciated the post on weak tea cleanse, which brings an interesting view on tea from a lovers perspective. The future fashion expert from Chicago has this to say:
"My blog 'Chicago Coffee' was created to show all of the local and smaller sized coffee businesses all around the city of Chicago, IL. It includes coffee shop reviews, bean reviews, and coverage of events (i.e.- coffee shop openings, etc.) While I enjoy drinking and writing about coffee on the side, I am currently pursuing a degree in Fashion Design."
If you are looking for interesting articles, café reviews, coffee news and quality pictures then this is the right blog for you.
www.chicago-coffee.blogspot.dk
---
 Jim Seven – James Hoffmann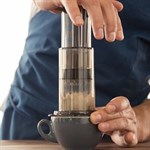 This professionally made, 10 year veteran blog is run by James Hoffmann and its great design and high quality content placed it in our list of the best coffee blogs. Once you open the page you are met by a well designed graphical interface. Every blog post informs you how much time you will spend reading it, which we find to be very innovative. James Hoffmann has been working in the industry for several years and he has won several barista competitions between 2006 and 2007. Currently, our two favourite posts are the yous that provide a deep insight into important aspects of making and the future of Arabica coffee: "Reverse Engineering Espresso" and "Arabica: Origin to Extinction".
www.jimseven.com
twitter.com/@jimseven
---
 Coffee Stylish – Danijela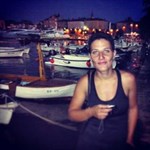 The complexity of some coffee recipes can be overwhelming and that is why we love the blog by Danijela. Read about her fast, easy, and tasty recipes and you will find yourself inspired to master one of her mixes or create your own. Her Pumpkin spice latte and Peppermint mocha recipes left our mouths watering and we recommend giving them a try.
www.coffeestylish.com
www.facebook.com/coffeestylish
---
 Sydney Coffee Nerd – Rob Harding Smith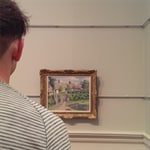 Sydney hosts some great cafés and this is clear, for people that are yet to visit the Harbour City, when reading Rob's café reviews. Rob's reviews will inform you about all aspects of the coffee experience (aroma, temperature, acidity, etc.), the style (of the coffee), the aesthetic (his personal perception about the vibe and atmosphere of the coffee) and the overall service offered in the café. Rob provides detailed maps and a list of the cafés on this blog in addition to his valuable insight.
www.sydney-coffee-nerd.blogspot.dk
instagram.com/rob_hs/
---
 Coffee Contrarian – Kevin Knox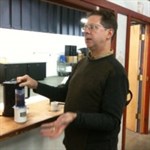 Kevin Knox is an experienced coffee lover, coffee maker and coffee worker. He has been involved in the coffee industry since 1984. Kevin wrote articles, posts and journals and he is co-writer of the book Coffee Basics. As he puts it "This blog is a place for occasional posts about speciality coffee and tea". Readers will find interesting and useful posts about coffee making, roasting and more.
www.coffeecontrarian.blogspot.dk
---
 The Coffee Heretic – Mark Overly
Mark Overly is a sophisticated coffee lover, who is dedicated to writing about speciality coffee. Mark despises cheap commercial coffee and that is the reason why, you can not find posts on famous brands but will instead be met by detailed posts about coffee acidity, seasonal coffee and the intricacies of fair trade. Readers will enjoy the honesty of this blog and Mark identifies himself as a coffee heretic. He has a few words about the unconventional nature of the blog: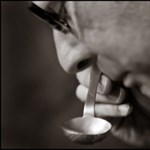 "A coffee friend once described me as a "known contrarian" at which I replied, thank you! After pondering it for a while I concluded that I am not so much a contrarian, nor am I some sort of iconoclast. I am instead a coffee heretic. Speciality Coffee has evolved its own orthodoxy that increasingly disparages critique. I have been around just long enough to remember that what we now call Speciality Coffee initially struggled to differentiate itself from cheap, commercial coffee. Many helped create this niche, forging new paths to quality. Some of these voices have since been marginalized. I am a product of those voices."
Mark Overly
Mark offers a critical view on various aspects on coffee. We especially recommend post on the quality assessment of coffee beans and on what makes a bean a better bean.
www.kaladicoffee.blogspot.co.uk
www.facebook.com/kaladicoffee
---
 The Coffee Adventures – Jamie Ferguson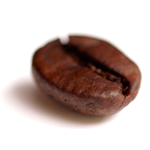 Jamie Ferguson is a coffee dedicated person, who started this blog in order to document her coffee adventures. As she says "The Coffee Adventure is my journey into the world of coffee." Jamie is passionate in aspect of coffee, growing, processing, roasting, and cupping. Moreover, The Coffee Adventures is most valuable for its coffee types related posts. One can find information about various coffee from all around the world.
www.thecoffeeadventures.com
twitter.com/@CoffeeAdventures
---
Corner of the café – Drew Moody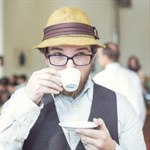 "A Table in the Corner of the Cafe is a blog dedicated to speciality coffee and café reviews, primarily, but it also features a wealth of information about coffee, my opinions of the goings on in and of the coffee industry, coffee news, and some fun and games along the way." Visitors can really find useful information in here. The content is full of amazing reviews. Plus, if you need an opinion about a coffee or coffee shop you don't have to miss this blog.
www.cornerofthecafe.com
---
 From Coffee with Love – Lameen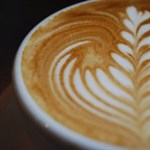 From coffee with love is about love, loving to share coffee and how to appreciate it. Lameen has been writing about coffee since 2007 and he searches for great coffees around the World. Lameen likes to brew coffee in three ways everyday: espresso in the morning, V60 in the afternoon and aeropress at night. He has this to say about his blogging experiences:
"I really got into coffee about ten years ago, whilst in the trapping of a small holiday flat in Rome and ever since then its been a whirlwind of delight for my taste buds. As I began to experiment more and more with coffee, I became more and more intrigued, so much so that I was like, I've got to open a café, which I did in Cape Town from 2010 to early 2013. In between, I read as much about coffee as possible, attending international coffee conference, meeting with World Barista Champions (back then it was Jim Hoffman) and after amassing all that knowledge, I thought! I've got to reach out and share this stuff with others and here we are."
Lameen
www.fromcoffeewithlove.com
twitter.com/@fromcoffeelove
instagram.com/fromcoffeewithlove
---
 Coffee Detective – Nick Usborne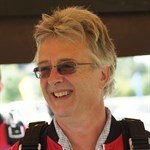 Nick's blog will guide you through everything that you need to know about making coffee from how to measure to make the perfect brew to the difference between dark and medium roast, to how to make your own vanilla coffee creamer. Nick's site also includes coffee recipes, reviews, videos, quotes, and information about brewers, grinders and espresso machines. Nick has this to say about his blog:
"My interest in coffee sneaked up on me, until I found myself becoming quite passionate about it. My website gave me an outlet for my growing interest in the subject, and before I knew it, thousands of other coffee drinkers were getting into conversation with me and with each other.
In fact, I owe most of the site's success to my readers, who constantly send in their questions and opinions, steering me towards the coffee topics that interest them the most.
On the other side of the coin, I am also grateful to all the companies and roasters who keep sending me their wonderful coffees to try. For a coffee lover, nothing beats being able to try a new coffee every week!"
Nick Usborne Aka Coffee Detective
www.coffeedetective.com
twitter.com/@nickusborne
---
 Coffee Geek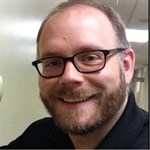 Coffee Geek is a great source of useful information for coffee lovers. The author has been in love with coffee since 1992 and ever since dedicated to the culture. Most of all, he is passionate about different types of coffee and he reviews a variety of coffee brands. Moreover, readers can find precise methods of brewing coffee as well as how to use various apparatus.
www.kccoffeegeek.wordpress.com
twitter.com/kccoffeegeek
---
3. The Best Independent Coffee Company Blogs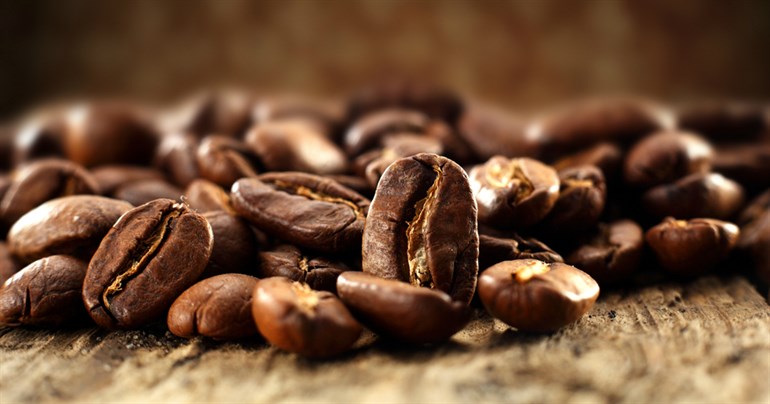 These sites are run by small, independent businesses from around the world. They have been chosen because they prioritise their local economies, doing something different, and the people that matter most: their customers and their teams.
---
 Pact Coffee Blog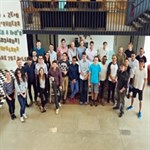 A blog by a young company called Pact, which is operating in UK and working on providing better coffee for all of us. On their blog you can find various coffee related articles, including recipes (we find for example coffee pancake recipe very interesting) but also why coffee mugs are influencing our coffee drinking. Here is what Pact coffee has to say about themselves:
"Pact is a relatively new startup sending fresh roasted coffee next day delivery in letterbox friendly packs (currently UK only). The coffee is sourced directly from the best farmers around the world and roasted at Pact HQ in Bermondsey, London. It is always received within 7 days of roasting so when it tastes its very best. You can sign up to receive a delivery as and when you need it so that you are sure to never run out of great, fresh coffee again!"
blog.pactcoffee.com
twitter.com/@pactcoffee
www.facebook.com/PactCoffee
---
 Pruf Rock Coffee – Jeremy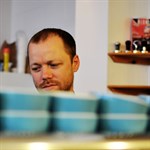 Prufrock Coffee is a café and training centre based in London and run by Jeremy Challender, Gwilym Davies (2009 UK and World Barista Champion and judge) and Klaus Kuhnke (a world class baker). If you don't have the possibility to visit this café, we recommend taking a look at their blog, which is run by Jeremy:
"Jeremy is one third of Prufrock Coffee and the London Barista Resource. He is a Head Judge in the UK Barista Competition and an AST (Authorised Speciality Coffee Association of Europe) Trainer and placed third in the 2014 UK Brewer's Cup. Jeremy writes about trends in brewing technology and café workflow and is a pioneer of re-processing techniques in Speciality Coffee."
Jeremy
www.prufrockcoffee.com/the-blog
twitter.com/prufrockcoffee
www.facebook.com/Prufrockcoffee
---
 Tim Wendelboe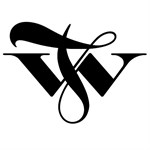 This blog is an outstanding place for everyone who loves coffee. Readers can enjoy useful and interesting articles related to coffee growing, coffee tools, coffee types and many more. Tim Wendelboe himself is a coffee lover fully dedicated to his passion. He owns a coffee shop in Oslo and says that "the mission is to educate the consumer in how to taste, brew, serve and appreciate a great cup of coffee."
www.timwendelboe.no/news
twitter.com/@timwendelboe
---
 Phil Sebastian and Coffee Roasters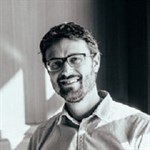 Phil and Sebastian have started their friendship back in 1996. They were studying to become engineers, but in 2002 both of them became passionate coffee lovers. It happened when Phil visited his uncle Billy, who was preparing amazing espressos. Ever since, Phil and Sebastian have been dedicated to coffee. In 2007 they opened their own coffee shop. On their blog, visitors can find interesting information about lands of coffee, coffee making  and annually coffee events.
www.philsebastian.com/blog
twitter.com/@Philandseb
www.facebook.com/philsebastiancoffee
---
 Coffee Blog – Bill and Jammie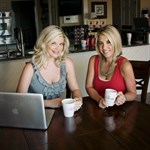 Coffee blog is incredible source of useful information regarding all aspects of coffee. One can enjoy posts on many different topics, from those ones teaching how to brew coffee to regular posts such as "Life is better with coffee". The blog is owned by Bill and Jammie McClure, who are passionate coffee lovers and wholesale distributor of coffee products. If you want to find helpful information about coffee products, don't miss this one.
www.coffee.org/blog
---
 Kicking Horse Coffee – Maddie Bennett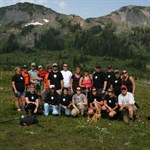 Kicking Horse Coffee is a modest, kick-ass company that sells organic, fair trade coffee from the small town Invermere, British Columbia. We were enchanted by their story about staying true to their roots and supporting their local community. The KHC blog curator, Maddie Bennett, explores everything from the basics of roasting to the differences between espresso and drip brewing.
"My experience growing with Kicking Horse Coffee – from the Production Line to Quality Control – has sparked a keen curiosity and love for all things coffee. I wanted to share what I've learned over the years with the coffee-loving connoisseurs who enjoy Kicking Horse in their cup every day. A blog with both technical and general appeal seemed the answer. At the Horse, there is a genuine passion to discover, learn and try new things. A close knit team, we're constantly comparing coffees, lending out our home brewing equipment, and discussing the latest happenings in the industry. For me, the blog provides an exciting and dynamic venue to open up dialogue inspired from our insider curiosity. And it gives us the opportunity to share stories from the beautiful Columbia Valley where we are so fortunate work and play."
Maddie Bennett
www.kickinghorsecoffee.com/en/blog
twitter.com/@KckngHrseCoffee
www.facebook.com/KickingHorseCoffee
---
 Haggie's Coffee Lab – Mike Haggerton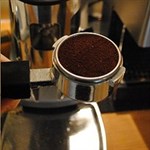 Reading Mike's blog will lead you on a journey alongside his learning process and you will be able to get a valuable understanding about anything and everything about coffee. Mike writes about topics concerning brewing, barista championships to the proper use of milk. Mike is a proud owner of Habitat café, which was build from scratch and is now a prospering business. Habitat café can be found in Aberfeldy in Scotland, if you wish to experience his love of coffee first hand.
www.haggieslab.blogspot.co.uk
www.facebook.com/HaggiesCoffeehouse
---
 Coffee-bird – Marta Dalton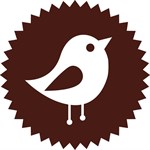 The owner Marta Dalton is an inspirational coffee entrepreneur. This outstanding blog leads readers through a real coffee journey. One can enjoy amazing stories directly from the fields of Guatemala, where the coffee comes from. Visitors can also find interesting posts on useful topics for entrepreneurs,coffee farmers, coffee events and more.
www.coffee-bird.com/blog
www.facebook.com/coffeebird
---
4. The Blogs That Make the Biggest Contribution to Global Coffee Culture
These blogs contribute to global coffee culture by providing information about niche cafés, the newest coffee apparatus as well as the forefront of what can be done with latte art. We found these blogs to be highly motivating and they have been drivers of what we find insightful.
---
 Frsh/grnd Coffee & Culture – Aaron Frey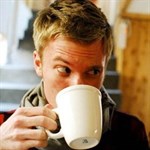 Originally from Los Angeles, Aaron Frey is has been traveling around the world and following his passion for coffee. As Aaron says "great coffee is a rare combination of farmer, roaster, and barista". Visitors of the blog can find amazing café reviews for places from all around the world. If you want to find the best café in New York, London or Copenhagen, than you are in the right place.
www.frshgrnd.com
twitter.com/@frshgrnd
www.facebook.com/FRSHGRND
---
 Coffee Scholars – Daniel Humphries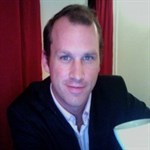 Daniel Humphries is a passionate coffee lover. As he says "I was born and raised in the epicentre of American coffee culture, Seattle, Washington." Naturally, he has lived and worked in the coffee industry ever since. His blog is full of useful information about his various trips to coffee origin countries: Colombia, Ethiopia, the Philippines, etc. Daniel offers good advice about coffee cupping and many more. Daniel is also offers consultation in different areas from roasting to café development. It is definitely worthwhile visiting this helpful blog.
www.coffeescholars.com
---
 The Coffee Compass – Michael Butterworth
Michael's blog covers developments with cafés, brewing methods and brewing tools. His blog has caused us to yearn for coffee accessories that we never knew existed (the coil coffee maker and thermapen come to mind) while causing a longing to go and experience the Indonesian speciality coffee scene for ourselves. Michael has this to say: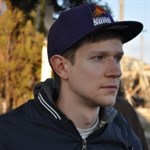 Coffee is a daily part of so many of our lives. It's just a beverage, but it connects us with people from all over the world. I think that taking small steps to improve the quality of coffee we drink is a simple way to improve the quality of our own lives and the lives of the people in every step of the supply chain. My hope is that The Coffee Compass guides people to better coffee and maybe even a little more happiness.
Michael Butterworth
www.thecoffeecompass.com
twitter.com/@CoffeeNESW
---
 Dear Coffee I love you – Brian W. Jones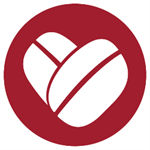 "Dear Coffee, I Love You is a design driven resource for coffee lovers around the world. The DCILY blog publish articles and reviews that focus on the intersection of coffee, culture, creativity and design." Dear coffee I love you covers information about essential and interesting coffee accessories that should be owned by any barista. Brian also talks about exciting coffee conferences around the world and visitors will find reviews about coffee makers and blog posts on different types of coffee.
www.dearcoffeeiloveyou.com
twitter.com/@DCILY
---
 Coffee Cup News – Jason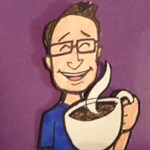 Coffee Cup News have posted for first time back in 2008. The owner of the blog Jason is working in the coffee industry since 2002 as a barista, manager, taster, writer and videographer. His priceless experience, exposed in the blog, may be an inspirational source for any coffee lover. One can find interesting coffee facts, brewing advice as well as coffee machine and coffee bar reviews. Don't overlook it.
www.coffeecupnews.org
twitter.com/@JasonCoffee
www.facebook.com/coffeecupnews
---
 Coffee Review – Jason Sarley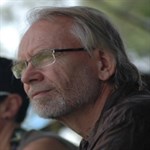 "Coffee Review is an online publication. For the last 17 years we have reviewed coffees available to consumers and commented on coffee issues in extensive monthly articles and shorter blogs. Kenneth Davids has published three books on coffee, writes all articles and most of the reviews."
This blog is an amazing web source, which is full of useful articles about coffee. If you want to find out more about different types of coffee, where they come from, how strong they are, then you shouldn't miss this blog.
www.coffeereview.com/category/blog
twitter.com/@coffeereview
www.facebook.com/pages/Coffee-Review/103716982995782
---
 Latte Art Guide – Ivan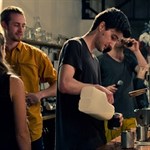 Latte Art Guide was created to provide useful information about coffee making and "to create an online community where people can read and share everything about coffee". They do this very well with blog posts about whether expresso or espresso is the correct spelling (hint:its espresso), which baristas to follow on social media, and the history of coffee. Today, the blog is filled with reviews about coffee machines, different advice about coffee making and regular posts introducing readers into the world of coffee.
www.latteartguide.com
twitter.com/@LatteArtGuides
www.facebook.com/LatteArtGuide
---
 I brew my own coffee – Stacey & Alex Carpenter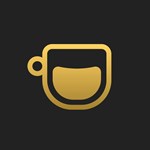 Established in September 2014 "I Brew My Own Coffee was born out of passion."There is no doubt, this is one of the blogs that coffee lovers definitely have to visit. The blog promotes a podcast series that covers interesting suggestions and advice regarding coffee brewing, coffee tools and else. Each episode hosts different guest speakers most often entrepreneurs in the coffee business. You can't miss this one.
www.ibrewmyowncoffee.com/blog
twitter.com/@brewmyowncoffee
www.facebook.com/ibrewmyowncoffee
---
 Roast Lab – Matt Brock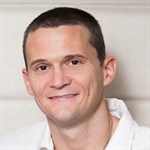 In Matt's own words "Roast Lab is a site for both coffee novices and coffee snobs." In this line of thought, Matt Brock shares that he loves to discuss anything related to coffee. On this blog, visitors can find discussions about any aspect of coffee; from personal experiences to coffee tools reviews. If you are interested in sharing anything related to coffee you most definitely have to visit this blog.
www.roastlab.net
twitter.com/@roastlab
---
 The Coffevine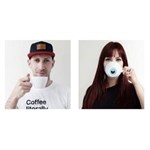 The Coffeevine was established in the summer of 2012 in order to "document the fast growing local coffee scene (in Netherlands) by launching a dedicated speciality coffee blog". Ever since, the blog is constantly developing and contributing to the coffee culture. Readers can find useful information about coffee festivals, local events and coffee shop reviews. This blog is an obligatory stop station for coffee lovers. Especially, for those visiting Netherlands.
www.thecoffeevine.com/blog
twitter.com/@thecoffeevine1
www.facebook.com/coffeevine
---
 Boise Coffee – Colin Mansfield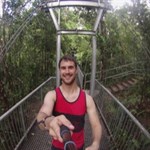 Colin Mansfield realized that the best way to enjoy a cup of coffee is by sharing it with someone else. This is the primary reason why he started Boise Coffee; to tell his experiences and opinions on coffee shops and beverages. Combining his passions for travelling and coffee, the author of the blog is sharing posts from different parts of the world. One can find interesting blog posts about coffee shops, innovations and more.
www.boisecoffee.org
twitter.com/@BoiseCoffee
www.facebook.com/BoiseCoffee
---
 Dublin Barista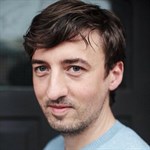 Dublin Barista is a simple blog, consisting of practical and helpful posts about coffee. Visitors can find information about annual festivals and events dedicated to coffee. Also, you can read posts about different coffee tools, coffee experiences and other interesting topics. On the other hand, the authors pay attention to important issues such as the importance of water in coffee brewing. There is no doubt, that Dublin Barista can be a useful guide in your coffee journey.
www.colinharmon.wordpress.com
twitter.com/@dublinbarista
---
 Coffee Sage – Joe Sweeney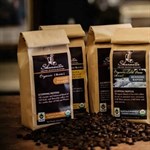 Joe Sweeney is a passionate coffee lover considering himself "to have wisdom and experience in the coffee area." Considering the content of the blog the readers can definitely trust the huge amount of useful posts and articles. The author is continually giving his opinion and advice on different topics such as coffee quality, coffee roasting and more. If you are looking for an expert opinion on coffee making processes then this blog is worth visiting.
www.coffeesage.com
twitter.com/@coffeesage
---
5. The Blogs With the Most Forward Thinking Content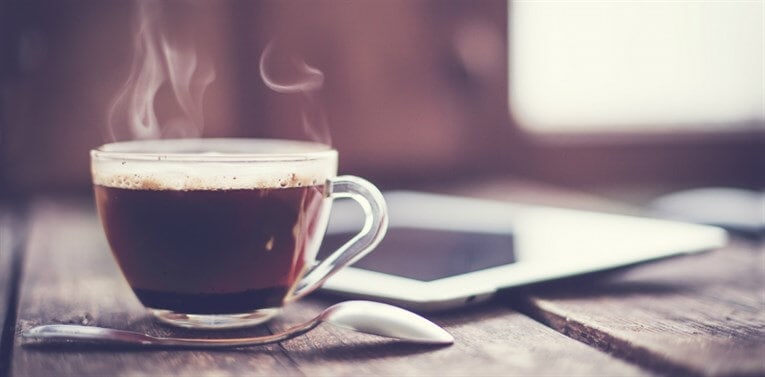 These blogs have a critical approach to the field of coffee and their opinions are shaping the global approach toward coffee for the better. These blogs were chosen for their in depth coverage of everything from the chemistry behind brewing coffee to the nuances of starting a coffee business. This makes for ideal reading for the budding entrepreneur.
---
 Coffee Strategies – Andrew Hetzel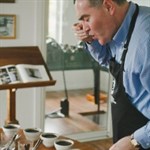 Andrew Hetzel's blog caught our attention from the start thanks to his intriguing blog posts interconnecting business and coffee. This blog is a great source for information from an expert who has seen all the sides of starting a coffee business. Andrew Hetzel has been in the industry for a long time, has been appearing in media, has been a judge on various competitions and offers consulting and training worldwide.
www.coffeestrategies.com
twitter.com/@HIflyer
---
 Birds of Unusual Vitality – Eileen P Kenny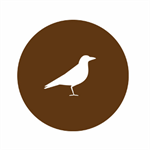 Eileen's blog is charming as it is fascinating. The blog is a collection of interviews with people from all over the world and they all have one connection: coffee. Directors of coffee companies, baristas, farmers, etc. We love her blog because it gives us a personal insight into the personal side of a complex global industry that can be difficult to peek into. Eileen has this to say:
"Working in speciality coffee, I often find myself wanting to know more about the complexities of the industry. The goal of Birds of Unusual Vitality is to shine a light on individuals who are passionate about coffee and who work hard to represent every part of that supply chain, all the way up to the finished cup of coffee in someone's hand. It's also a lovely excuse to find the time to speak to & photograph the many bright minds that are driving the industry, from pickers & producers all the way to roasters & baristas."
Eileen P Kenny
www.cargocollective.com/birdsofuv
twitter.com/@eileenpk
---
 Find Me Coffee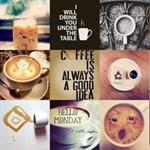 "We dream of coffee lovers all over the world." The nice design and inspirational posts found on this site will take readers on an ultimate coffee journey. The information on this blog covers how coffee can affect your health, which coffee machines would be best for your morning brew and how premium coffee leads to a positive social impact. Find Me Coffee can also help you find the best coffee shops through advice and customer reviews.
www.findmecoffee.com/en/Blogs
twitter.com/@FindMeCoffee
www.facebook.com/FindMeCoffee
---
 The Speciality Coffee Chronicle – Lily Kubota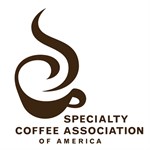 This is an amazing source of information where readers can experience high quality coffee content, such as where your money goes when you buy a coffee, how being a barista is becoming a sustainable profession, and how coffee will survive climate change. There are also different articles regarding all aspects of coffee such as coffee brewing, sorting and more. Readers can find interesting facts about the growing process and the different countries, which produce coffee.
www.scaa.org/chronicle
---
 Coffee Lands – Michael Sheridan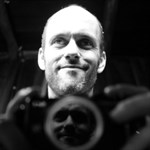 This blog show how coffee is grown; meet the coffee growers, read about gender equality in coffee production, and find out more about the economics of coffee. The content comes directly from farmers and farmer organizations and readers can get closer to the life in the coffee lands and experience a complete coffee journey. Additionally, you can find interesting information about different types of coffee, business advice and many more.
coffeelands.crs.org
twitter.com/@coffeelands
---
 Nordic Coffee Culture – Barbro Johansen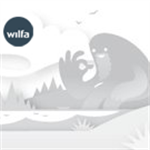 A team of six enthusiasts manage this blog in order to offer useful information to anyone that loves coffee in Scandinavia. Nordic Coffee Culture readers will find a variety of news and insight about the world of coffee. From barista competitions to helpful information about different tools and machines as well as interesting articles that discuss the morals of drinking certain types of coffee. Furthermore, there are videos that document where their coffee comes from, showing a high level of transparency. It is worth visiting the blog, because of its amazing content and dedication to coffee culture.
www.nordiccoffeeculture.com
twitter.com/@NordicCoffee
www.facebook.com/NordicCoffeeCulture
---
 Pure Coffee Blog – Bill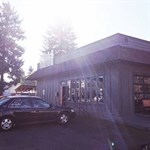 Pure Coffee Blog is created to "help people to find tremendous coffee and tea, both in their backyard and in their travels". The blog helps users to find out more information about different coffee shops and products from all over the U.S.A. Furthermore, it does not have the purpose to make deep analysis and focus on microscopic differences, but simply to offer information to readers about high quality places and products.
www.purecoffeeblog.com
twitter.com/@purecoffeeblog
www.facebook.com/purecoffeeblog
---
 Coffee by Proxy – Kate Fischer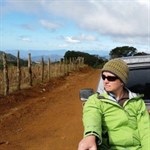 Kate Fischer has started her blog in order to answer one question: "Why do so many coffee farmers, who are so proud of their work and their independence, not want their children to follow them into coffee?" This blog is special because of its alternative insight into what it takes to make coffee and what impact it has along the supply chain. There are posts that cover the process of growing coffee, processing, cupping and more. This blog can take you to a journey that starts at the bean and ends in your cup.
www.coffeebyproxy.wordpress.com
www.facebook.com/coffeebyproxy
---
 Coffee Groot – Jack Groot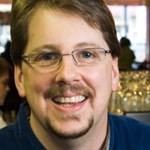 Jack Groot is a passionate coffee lover, who has always been dedicated to coffee. In 1993 he opened his own espresso bar in Holland, MI. Even though a lot of people told him that he is  doomed, he kept doing what he really loves, dedicating himself to coffee. Today, Jack actively writes on his blog, trying to post helpful information about the coffee business. He lives to support others, because he knows how difficult it is to start from scratch. That is why we find Jack Groots blog an inspirational source for entrepreneurs in the coffee business.
www.coffeegroot.com
twitter.com/@coffeegroot
www.facebook.com/coffeegroot
---
See You Next Year!
Thanks for checking out our list of the best coffee blogs in 2015. We will be back with an updated list in 2016. Until then, enjoy!
Is there a vital blog that is not on the list? Do you have any questions about this post or Market-Inspector? Get in touch with us by sending an email to [email protected] and we will get back to you as soon as possible.