The Ultimate Up-to-Date Guide of Coffee Blogs
Market Inspector is proudly presenting the most successful, innovative, inspirational, vividly written and visually elegant coffee blogs of 2016. After an exhaustive research of the world wide web we can announce our selection for the best of the best.
Three stages of evaluation, four weeks, and 20 litres of consumed coffee later, the ultimate up-to-date guide of coffee blogs is ready, so let's get started.
The awards for "The Best Coffee Blogs of 2016" are divided into five subcategories, as follows:
The selection was hard and the classification even harder, while most of the coffee blogs could potentially be in two, three or even four different lists. In addition, we have to clarify that we included several websites in our list even though they are not self-defined as blogs. The main reason for this decision was the personalised characteristics of these webpages.
Learn How to Rent a Coffee Machine from £5 per Week
---
The featured coffee blogs are more than welcome to use the code below to place the banner on their website.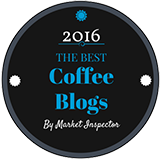 If you would like to use this image on your website, use the embed code below:
---
The Most Stylish Coffee Blogs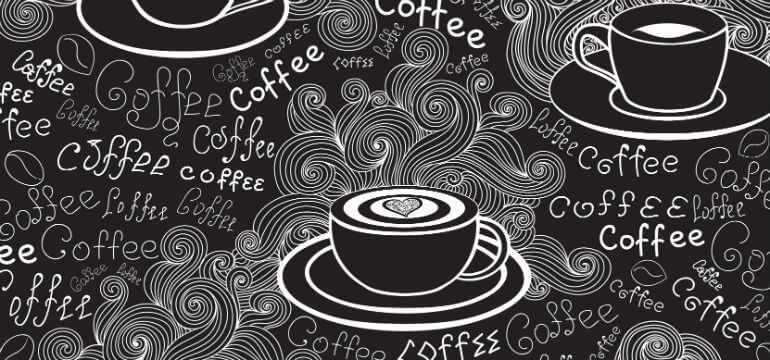 The first category contains coffee blogs with an artistic character, cases with exceptionally creative content and great web-design. Of course, this does not undermine the writing content of these webpages, but rather highlights their flawless aesthetic or their imaginative approach.
---
The Coffeetographer – Chermelle D. Edwards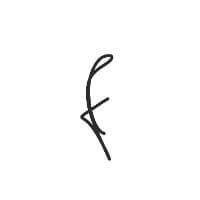 It is definitely one website (or "webzine" as it is self-defined) that meets the highest aesthetic expectations. Even though it is not a blog, we thought that it deserves to be on our list because of its strong personal signature. Chermelle has created a unique artistic design platform that treats coffee as the starting point of a cultural inspiration that goes far beyond coffee itself. As she claims in her quote, "More than coffee. Coffee is culture".
What to find: Coffee editorials, great interactive photos, film, travel, fashion and music posts.
"This space is not an ordinary listicle of where to go in coffee and culture. Instead it is a place of highly curated culture, images of people and coffee and structures itself as a vehicle for communing, cultural anthropology and the connection economy." – Chermelle D. Edwards
Where to find:
twitter.com/coffeetographer
smdlr.tumblr.com
facebook.com/chermelle.edwards
instagram.com/thecoffeetographer/
---
Caldwell Coffee – Andrew & Victoria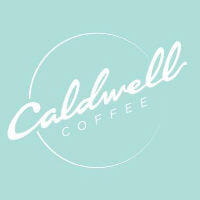 Great images, well-written text, minimalistic and stylish web-design, and a storytelling narrative. Yes, "Caldwell Coffee" could not possibly be left out of our list and we highly recommend visiting their coffee blog as soon as possible.
What to find: Stories behind the product, reports from blends all over the world.
"We're Andrew and Victoria, and we love coffee. Ever since visiting a coffee farm during our honeymoon on Kona, we've developed a passion for the stories behind each cup of coffee we drink. We're drinking some amazing coffees, and we'd love to share their stories with you." – Caldwell Coffee website
Where to find:
twitter.com/CaldwellCoffee
instagram.com/caldwellcoffee/
---
European Coffee Trip – Ales Pospisil & Radek Nozicka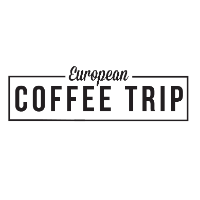 15 months, 19 countries, 33 cities, more than 100 cafes; this is the "European Coffee Trip", a continuous exploration around Europe through the eyes of "an online magazine dedicated to speciality coffee in Europe". If you want to see, read, and learn some more about the 3rd wave of coffee and its representatives, then this is the most refreshing way of doing so.
What to find: City Guides, interviews, coffee events, great photos and even a music playlist.
"I found out that great way to discover new city is through its cafes and European Coffee Trip is the way to share this view. It's also an attempt to connect two of my greatest hobbies – coffee and travelling – by creating something meaningful. I believe in education as a tool for getting better coffee to more people." – Alex Pospisil
Where to find:
twitter.com/EuroCoffeeTrip
facebook.com/EuropeanCoffeeTrip
instagram.com/europeancoffeetrip/
youtube.com/user/EuropeanCoffeeTrip
---
The Directory – Charlie Murray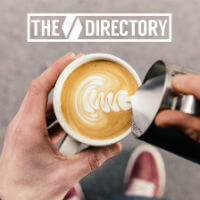 Follow Charlie as he documents his exciting moments with coffee from Portland to Australia and Japan. Undoubtedly, this guy has a passion for what he is doing, while combining his sense of humor with great informative content and photographs.

What to find: Here you can find some awesome photos, useful home reviews, interviews, international news and cafe visits.

"Coffee news, product releases that you'll actually care about and a look inside some of the coolest coffee spaces around the globe. Reportage by (a usually over-caffeinated) photographer" – Charlie Murray.
Where to find:
facebook.com/thedirectorycoffee
instagram.com/thedirectory.coffee/
---
Literary Starbucks – Jill, Wilson, and Nora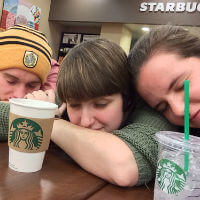 Do you frequently think about what some of your favorite fictional characters might order when they step into a starbucks? Literary Starbucks ask the hard questions, like what coffee would Daniel Quinn, Aladdin, or Dr. John Watson order if they casually walked into a Starbucks. This humorous coffee blog was created by three English and History students: Jill, Wilson, and Nora. It is a pleasant surprise each time they think up another crazy scenario. 
What to find: Amusing Tumblr post about the best coffee and historical and fictional charaters.
"One day we thought, what would all of history's famous authors and characters order if they lived in modern times and went to Starbucks? The rest is history." – Literary Starbucks website
Where to find:
twitter.com/@LitStarbucks
---
The Most Influential Coffee Blogs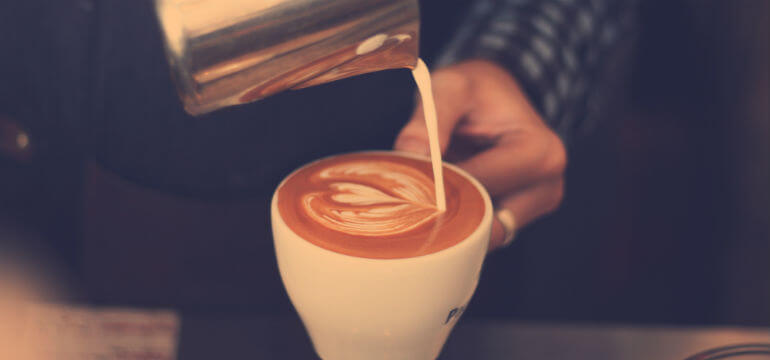 This category includes coffee blogs that they have significantly contributed to the formation of today's coffee culture; webpages that have somehow influenced the shape of the modern coffee industry.
---
CRS Coffeelands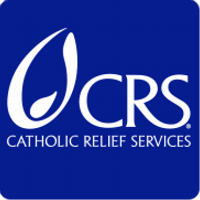 CRS Coffeelands does an amazing job both as an organisation and as a website. Without a second though, their work is worth mentioning and communicating in every possible way. Their actions are not just following the work "ethics" but far beyond that; they are closely collaborating with smallholder coffee farmers, and they are promoting equality in the coffee industry through many means. Last but not least, they also have a really interesting blog that deserves your attention.
What to find: Content that comes from their contact with the farmers and farmer organisations, posts derived from interactions with other actors in specialty coffee chains.
"We are trying to pull back the curtain on the secret lives of coffee farmers and farmworkers so that everyone concerned about the future of specialty coffee chains better understands the complex realities of life in the coffeelands, where we live and work everyday. Our hope is that by shedding a little light on the dramas that play themselves out here every day in coffee-growing communities, this blog might contribute in some small way to the continued movement of the coffee industry toward more sustainable sourcing practices, or increase the appreciation among the global tribe of specialty coffee addicts for the beverage that enriches our lives and the farmers who grow it." – CRS Coffeelands website.
Where to find:
instagram.com/crscoffeelands/
twitter.com/coffeelands
---
Jim Seven – James Hoffman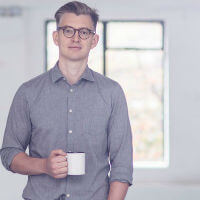 James Hoffman, or the coffee-guru as we at Market-Inspetor call him, is one of the most important figures in the UK coffee industry right now. He was the World Champion Barista of 2007, he is the CEO and the co-owner of Square Mile Coffee Roasters, and he has also written the highly-recommended book "The World Atlas of Coffee". So, if you would like to gain some of his knowledge, then you absolutely have to visit his UK coffee blog immediately where he shares some of his thoughts.
What to find: Brewing guides, food science posts, well-written articles, recommended links and many more.
"I've been writing about coffee here since 2004. I'm interested great coffee for more people, regardless of whether you work in the industry or just enjoy a cup in the mornings." – James Hoffman
Where to find:
twitter.com/jimseven
---
The Coffeevine – Alex Kitain & Erica Armistead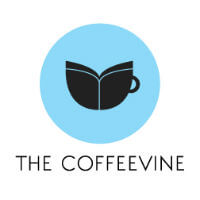 "The Coffeevine", is one of the most well-structured websites out there, with a great web-design and an exceptionally interesting blog section. Alex and Erica are obviously doing a great job. Since 2012 and the beginning of the whole project, "The Coffeevine" has developed from a blog with reviews to a notable coffee subscription service (awarded by Sprudge), a new online shop for freshly roasted coffee, and even a new café in the heart of Amsterdam.
What to find: Guides and maps of coffee shops, reviews, interviews, news of the company.
"Alex first asked me to help him with the creative direction for the business but we soon realised we shared more in common than our love of Flat Whites and nerdy coffee paraphernalia. Mornings wouldn't be worth living without my French press. As I learned more about Alex's plans, and we spent more and more of days in Amsterdam's cafes, we soon realised we were two beans from the same branch." – Erica Armistead
Where to find:
twitter.com/thecoffeevine1
facebook.com/coffeevine
instagram.com/thecoffeevine/
pinterest.com/thecoffeevine
---
The Coffee Compass – Michael Butterworth
Run together with Darren Jennings & Stephen Lee.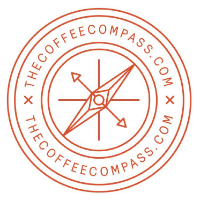 It is one of the most recommended pages by coffee websites and blogs. It covers a huge variety of the best coffee brewing methods as well as news regarding their noteworthy cafe visits. It is a reference point for many bloggers, websites, and coffee-lovers.
What to find: Actually everything, from how to's and nice stories to interviews, reviews and memoirs.
"I think that taking small steps to improve the quality of coffee we drink is a simple way to improve the quality of our own lives and the lives of the people in every step of the supply chain. My hope is that The Coffee Compass guides people to better coffee and maybe even a little more happiness." – Michael Butterworth
Where to find:
twitter.com/coffeenesw
facebook.com/thecoffeecompass
pinterest.com/CoffeeNESW/
---
I Love Coffee – Ryoko Iwata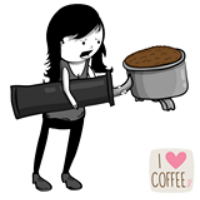 She started her professional journey as a Japanese language education advisor for the Japanese government, but very soon afterwards she decided to give up the diplomatic position to follow the (unexpected) success of her coffee blog. Her shared experiences in the coffee world together with tons of infographics and stats apparently became a massive trend.
What to find: Stats about coffee, facts, funny and historical posts, shareable infographics, definitions, educational topics.
"I was in the education field for a decade, and I started this site as a hobby. Now I dumped my education career and I'm full time on this! I get to do this for a living because of you guys and I really hope you like coffee more than before after reading this site" – Ryoko Iwata
Where to find:
en.ilovecoffee.jp (for her English version of the website)
twitter.com/ilovecoffeejp
facebook.com/ilovecoffee.jp
pinterest.com/ryokoiwata/i-love-coffee/
---
FRSH/GRND Coffee & Culture – Aaron Frey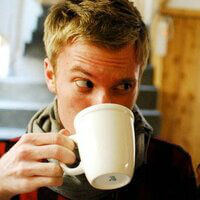 FRSH/GRND is an experiential journey in the world through the eyes of a coffee passionate. With café reviews from four different continents, Aaron Frey can be proud of having one of the liveliest and content-rich coffee blogs out there.
What to find: Coffee shop reviews from many countries, guides, interesting stories – topics and even live streaming.
"My goal with this blog is to find the people making great coffee all around the world, and tell you how to get there, while sharing the experience." –Aaron Frey."
Where to find:
pinterest.com/frshgrnd
twitter.com/FRSHGRND
---
The Coffee Experiment – Elizabeth Haddad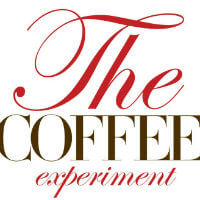 If you are into great photography, coffee, and meaningful conversations that do more than break the surface, give The Coffee Experiment a try. With such incredibly well written articles you'll have trouble ever putting it down. The blog seriously expands on the world of coffee and is an invaluable contribution to coffee lovers everywhere.
What to find: Coffee travel projects, well written content, beautiful photographs
"Coffee is usually at the heart of people's intimate, daily lives. The Coffee Experiment isn't so much a project about coffee, as it is an exploration of what occurs around coffee; specifically focusing on coffee space design, travel, and conversations, writer and creator Elizabeth Haddad seeks to discover the community, social consciousness, and ideas that come about while sharing coffee" Coffee Experiment website
Where to find:
facebook.com/The-Coffee-Experiment-113817798694083/
---
Dear Coffee I Love You blog – Brian W. Jones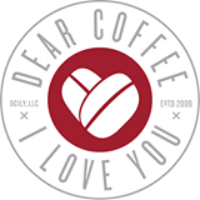 Whether you are searching for the perfect gift idea for the coffee lover in your life, or considering buying your next coffee apparatus, DCILY has got you covered. Additionally, if you're traveling or in your backyard and are interested in finding the best coffee, DCILY has plenty of recommendations of places to get your next caffeine fix.
What to find: Coffee gift ideas, coffee articles, equipment guides, cafe guides
"This site exists to inspire others to enjoy better coffee by promoting and supporting the highest quality beans, the most innovative design, and the creativity it fuels in people. Furthermore, DCILY hopes to encourage people to better appreciate the farmers who produce the beverage we love. Love coffee, live well, give back & inspire others." – DCILY website
Where to find:
facebook.com/dearcoffeeiloveyou
twitter.com/DCILY
---
I Brew My Own Coffee – Brian Beyke & Bryan Schiele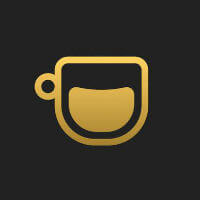 In only one and a half year, "I Brew My Own Coffee" has achieved significant success by hosting people from the entire chain of the coffee industry (entrepreneurs, producers, barista). Every post is actually an episode where Brian and Bryan discuss brewing methods, secrets, and advice regarding the best coffee with their guests. There is no doubt you will love it.
What to find: Episodes-interviews with people from the coffee industry.
Where to find:
twitter.com/brewmyowncoffee
instagram.com/ibrewmyowncoffee/
---
Tim Wendelboe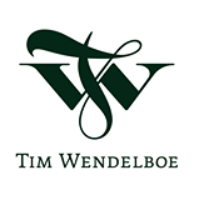 Based out of Oslo, Norway Tim Wendelboe has created a one of the most honest operations in the current coffee industry. Their values on sustainability and fair trade are only rivalled by an unprecedented level of company transparency. Furthermore, due to their close cooperation with suppliers, Tim Wendelboe has accumulated a great deal of first hand research that is shared throughout the blog. 
What to find: Brewing guides, specialty coffee, coffee equipment, sustainability.
"Our resource centre was created with a mission to educate the consumer in how to taste, brew, serve and appreciate a great cup of coffee." – Tim Wendelboe
Where to find:
twitter.com/timwendelboe
facebook.com/TimWendelboeCoffee
instagram.com/timwendelboe/
---
The Best Coffee Review Blogs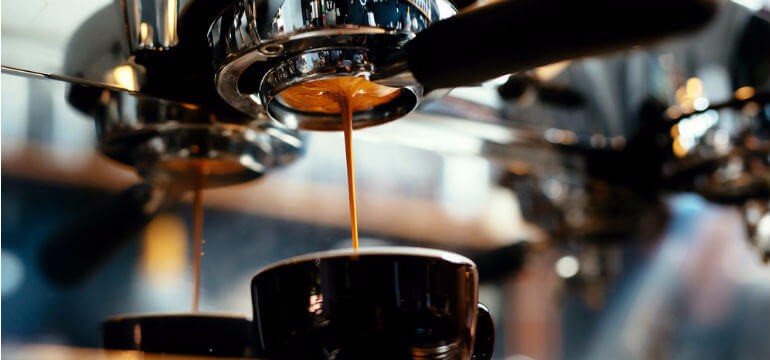 This is the most authentic "blog" category. It contains several coffee-enthusiast bloggers who are writing well-structured reviews, and who have contributed to the demand side of coffee through many ways. 
---
Chicago Coffee – Kristin Sandgren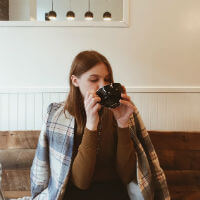 We think one of the typical coffee blogs that any coffee lover would love to follow; Great web-design, personal writing, coffee reviews. Kirstin explores the best coffee Chicago and New York City (and wherever else she travels) have to offer. Do not waste the opportunity to visit her blog.

What to find: Coffee and coffee shop reviews, easy-to-read posts, nice photos.

"Coffee is more than just a drink to me. Coffee shops help to bring that to the public, as well as spaces for creatives, friends, students.. and so on. After blogging for a year, I wrote a few coffee based articles for Timeout Chicago and promoted things such as the Indie Coffee Passport and Drift Magazine." – Kristin Sandgren
Where to find:
www.chicago-coffee.blogspot.com
instagram.com/k.sandgren/?ref=badge
---
The Way to Coffee – Resi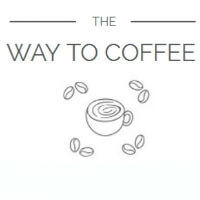 "The Way to Coffee" shares an intimate and personal journey from origin to cup. Join the expedition as you travel to Panama in the search for the most authentic specialty coffee.

What to find: Coffee shop reviews, coffee travels, cases and interviews.

"…a blog dedicated to discovering original coffee places and the most delicious coffee from across the globe. It is a journey taking me from little unknown corner shops to well established specialty coffee places and from artisan micro-roasters to leading specialty roasters. The Way to Coffee also features inspiring coffee people I meet on the way who are passionate about growing, brewing or roasting coffee." – Resi
Where to find:
twitter.com/thewaytocoffee
instagram.com/waytocoffee
---
Edinburgh Coffee Lovers – Pru Whitwell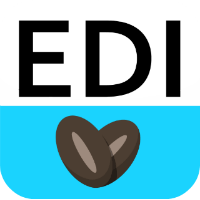 Tons of easy-to-understand reviews of local independent cafes in Edinburgh. Without any judgmental or pretentious style. Pru give us a clear holistic image of the coffee industry of Scotland's capital. Last but not least, in this coffee blog you will also find a "coolness" meter for every single coffee shop.
What to find: Endless reviews of cafes in Edinburgh. 
"Taste in coffee, just like most things, is personal. My blog doesn't claim to be the only 'right' opinion about coffee. So before we potentially fall out, if your idea of a nice coffee is an extra hot, skinny, large, wet, latte from a major coffee chain, this is not the blog for you. This site tracks the pursuit of sumptuously crafted coffee in one of the most beautiful cities in the world. Reviewing since 2008, we're hoping to help others on the search" – Pru Whitwell
Where to find:
www.edinburghcoffeelovers.blogspot.com
twitter.com/edinburghcoffee?ref_src=twsrc%5Etfw
---
The Coffee Concierge – Benji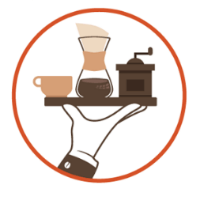 Benji launched this website with the main goal to learn how to make the best coffee at home. After many tries and failures, he can be proud, not only about the delicious espresso that he can now prepare, but also for his blog, an endless game of reviews about products and coffees. A really helpful coffee blog for those that intend to change their level of home coffee expertise.
What to find: Reviews, recommendations, award lists, coffee & product comparisons.
"I will never tell you how you should or should not drink your coffee. That's entirely up to you. I also believe that coffee theory should always be challenged and frequently tested. So I will do my best to never tell you that you must make your coffee this way or that way or do this and not that. Instead, I aim to run experiments regarding popular coffee theories so I can form my own conclusions and share these with you." – Benji
Where to find:
facebook.com/TheCoffeeConcierge
twitter.com/coffeeconcierg3
instagram.com/thecoffeeconcierge/
---
Pure Coffee Blog – Bill Walsh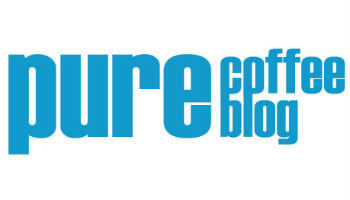 For nearly 10 years Bill has been documenting his experiences and sharing his coffee reviews. As a result the blog has amassed a huge database of great cafes all over the US and London that are worth a visit. However this is not a blog that focuses on the microscopic differences amidst the greats, but to offer information about high quality coffee places and products.
What to find: Information about different coffee shops and products all over the U.S.A., coffee, tea & products reviews.
"The Pure Coffee Blog exists to help people find tremendous coffee and tea, both in their backyard and in their travels. Every venue on this blog I have had the distinct blessing and honor of visiting, and each coffee/tea/product featured here has been cupped/sampled personally in my humble abode." – Bill Walsh
Where to find:
facebook.com/purecoffeeblog
twitter.com/purecoffeeblog
pinterest.com/purecoffeeblog
---
The Coffee Adventures – Jamie Ferguson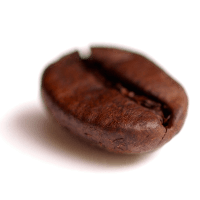 "The Coffee Adventures" is the personal experience of Jamie into the coffee world. Dozens of coffee beans from different origins and regions are reviewed in the blog. So, if you want to know which coffee is closer to your taste, then "The Coffee Adventures" can be a really useful guide to actualise it.
What to find: Reviews from several different coffees, information for every coffee.
"I wanted a place to document my adventures of better coffee, my at the time, newfound interest and now love for roasting coffee, as well as sharing my learning experience with brewing coffees, and on the side, throwing out some coffee reviews." – Jamie Ferguson
Where to find:
twitter.com/coffeeadventure
instagram.com/j_ferguson87/ 
---
Coffee Me Zurich – Maria Teresa Mancuso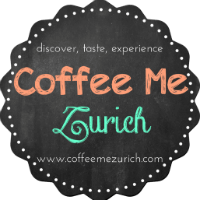 Maria is a half Australian, half Italian espresso-fanatic that found her calling – to express her endless love of coffee. She is determined to try every single coffee shop in Zurich that can promise her a unique experience. Her famous posts can also be found on Trip Advisor with reviews from around the world.
What to find: First hand news coverage, reviews of cafes around Zurich, a map of all of them, and even coffee tour of Australia, Canada, Italy, UK and New Zealand.
"Coffee Me Zürich is my way of sharing the magical world of coffee and to unleash the coffee culture which I know exists in this fabulous city of Zürich." – Maria Teresa Mancuso
Where to find:
facebook.com/coffeemezurich
twitter.com/coffeemezurich
---
Coffee Stylish- Danijela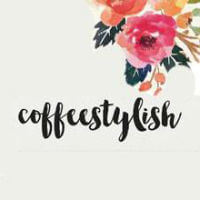 Whether you're an experienced pastry chef or not, Danijela has a recipe for you, regardless of your skill level. Get inspired to make your own Peppermint mocha or a Pumpkin spice latte or follow one of Danijela's DIY (do it yourself) guides and make your very own travel coffee mug.
What to find: Coffee recipes, coffee tips, DIY guides.
"Home is where the coffee is the best." – Danijela
Where to find:
facebook.com/coffeestylish/
pinterest.com/coffeestylish/
---
Coffee Hunter – Peter Thomson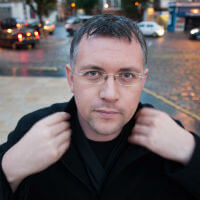 Peter is the coffee hunter, even if this happened by coincidence (from "a coffee-snob girlfriend"). Today, he's a man on a mission to enjoy great coffee, taking him on adventures to some of the best coffee shops in New York City, London, and Copenhagen.
What to find: Great coffee shop reviews, interviews, general coffee topics.
"My life of coffee was born of a coffee-snob girlfriend from Wellington who refused to go anywhere that wasn't serving good coffee. I started out on Mochas from the Open Late Cafe in Ponsonby as a teenager, managed to stay with Mochas while I was a city lawyer drinking at Atomic on Shortland Street and only moved to drinking Flat Whites in 2011" – Peter Thomson
Where to find:
twitter.com/@peterjthomson
---
Cups of London Coffee – Daniel C. Stevens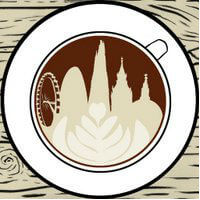 "Cups of London Coffee", is a romantic old-fashion coffee blog UK made from a Brazilian hobbyist in the heart of the UK. With a genuine interest in coffee and the coffee scene in London, Daniel tries to support the good local independent coffee shops without any financial incentive behind his purposes. He is definitely worth mentioning.
What to find: Awards, coffee map, events.
"This blog is an attempt to help you find local spots, keep you up to date with events hosted at coffee shops and help you avoid high-street chains when local independents can offer so much more." – Daniel C. Stevens
Where to find:
twitter.com/100CupsCoffee?ref_src=twsrc%5Etfw
---
The Most Informative Coffee Blogs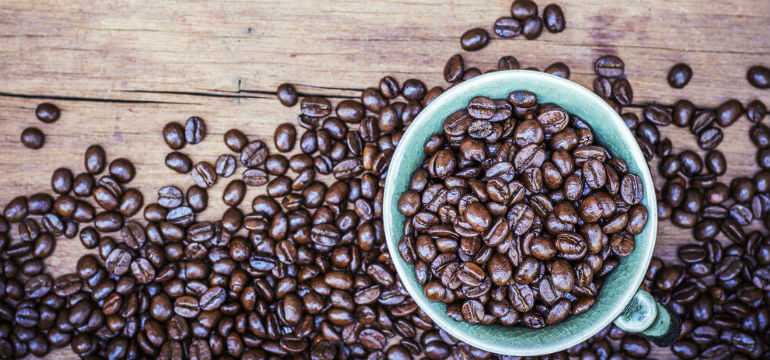 This list consists of websites and blogs with great informative content. That means from educational facts and stats to guides, how-to's, tips and advice about coffee. Therefore, their award represent our appreciation to their devotion to shed light on the coffee world.
---
Coffee Review – Kenneth Davids & Ron Walters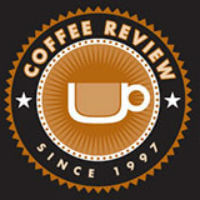 Since 1997, Coffee Review blog has been writing wonderfully interesting articles about all the goings on in the world of coffee. Today, it is one of the most influential coffee buying guides.
What to find: Coffee reviews, coffee related terminological explanations, coffee rankings and news.
"Our goal at the Coffee Review is to entertain and educate coffee drinkers, food service professionals, and the coffee trade with a credible and easy-to-use coffee guide based on objective, blind reviews from Kenneth Davids and other experienced individuals in the specialty coffee industry." – Kenneth Davids
Where to find:
twitter.com/coffeereview
facebook.com/Coffee-Review-103716982995782/
---
I Need Coffee – Michael Allen Smith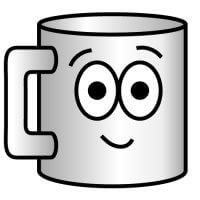 After almost 17 years of experience in coffee-blogging, Michael Allen Smith can be more than proud of his creation. Even though it is self-defined as a website, the personal character of "INeedCoffee" has never ceased, thus it is obliged us to consider it as blog at heart.
What to find: Several guides, tutorials (including photographs), funny coffee related cartoons and interesting coffee stories.
"The goal of INeedCoffee is to not only celebrate excellent coffee, but to empower the coffee fan to make better coffee at home. This site hosts many tutorials related to coffee brewing and home coffee roasting." – Michael Allen Smith
Where to find:
facebook.com/INeedCoffee1999
twitter.com/INeedCoffee
---
Coffee Subscription Reviewed – Faris Yaghmour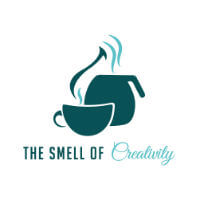 Subscription Coffee blog has a variety of interesting coffee articles. If you ever considered giving 'cupping' (the art of tasting many different coffees at once) a try, the blog has a detailed guide to get you started. As well, you can keep up to date on the latest coffee news and have some help shopping for gifts for the coffee lover in your life.
What to find: Best coffee bean review, Coffee guides, Coffee News, Coffee gift ideas
"We aim to communicate the story of the bean, de-risk all your coffee purchases and keep you updated with the latest about coffee!"– Coffee Subscription Reviewed
Where to find:
www.subscriptioncoffee.org
---
Espresso! My Espresso – Randy Glass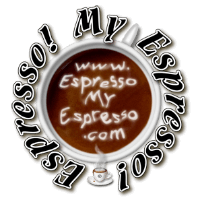 This dinosaur of coffee blogging has a cornucopia of knowledge around..well many things. I say dinosaur because as he claims he began this coffee journey before the term blog was being used as it is used today. Inspired by the poem of Walt Whitman, Randy gave us his own coffee version of the "Oh Captain!My Captain".
What to find: Personal experiences, mistakes, coffee shows, how-to articles, opinions, rants and raves, and more documents.
"I started out as a guy who just wanted to make espresso at home. Being a teacher and graphic artist, I combined those with my quest for espresso into a blog and documented my continuing journey on my website. Now, some 15 years later, my website has reviews of coffee gear, lessons, how-to articles, educational resources and more, all with no advertising, no banner ads, and no income other than the sale of one piece of coffee artwork I created." – Randy Glass
Where to find:
---
CoffeeSphere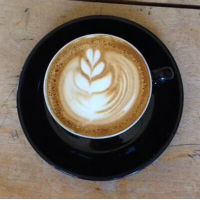 The CoffeeSphere is a fresh multi-thematic coffee blog full of entertaining and easy-to-read articles. It is a platform dedicated to coffee, that is capable of engaging the visitor for a long time. With nine categories to select, CoffeeSphere comes to cover all the different tastes of coffee readers.
What to find: From coffee quotes and FAQ's to coffee reviews, suggestions and historic facts.
"The word COFFEE needs no introduction if you are a coffee drinker. Coffee to us means sharing, relaxing, awakening and pleasure." – CoffeeSphere Website
Where to find:
facebook.com/CoffeeSphere
instagram.com/coffeesphere/
twitter.com/coffeesphere
---
Coffee Brew Guides – Garrett Oden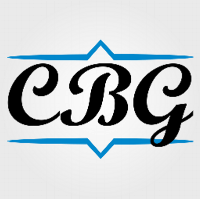 Garret is an enthusiast barista, that changed his point of view regarding coffee three years ago. Since then he produces well-written texts along with great espressos at Yellow House Coffee in Lubbock
What to find: Coffee gear reviews and comparisons, advices for beginners, tips and tricks, interesting topics.
"People often forget that coffee is a product of a long, grueling agricultural process, not simply mined from the ground. Years of hard work and dedication go in to the creation of a single cup of great coffee. I hope to highlight that process." – Garret Oden.
Where to find:
facebook.com/coffeebrewguides
twitter.com/CoffeeBrewGuide
---
Find me Coffee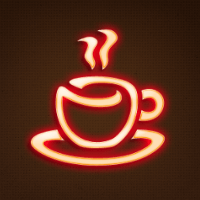 "Find me Coffee" is what it sounds like; a platform that unites the coffee community in a space where everyone can find coffee shops close to him/her with a tap of the screen on their smart phone. It also gives you the option to search by product or by coffee roaster. However, "Find me Coffee" also has an interesting blog full of news from the world of coffee. Don't miss it.
What to find: Customer reviews, navigation for the local coffee shops of the given area, coffee news all over the world, sale facts about coffee.
"Find Me Coffee is for the person on the move who is looking for a local coffee shop. We all know that sometimes in our hectic days we need a place to stop and recharge, meet with a friend, sit for a second and connect to the internet or grab a pick-me-up during the day. We don't always have access to our favourite local hang out. There are lots of great coffee shops out there to explore. FindMeCoffee was designed to create a community for the coffee culture." – Find Me Coffee website
Where to find:
twitter.com/FindMeCoffee
facebook.com/FindMeCoffee
---
Coffee Detective – Nick Usborne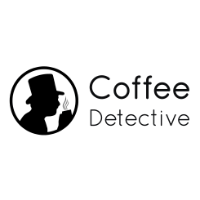 Even though it started as an experiment, Coffee Detective has grown up to become a recognisable webpage within the coffee-lovers community of the world. The main key behind this success is Nick, who has achieved turning his hobby into an interactive highly recommended website.
What to find: Coffee reviews, videos, coffee recipes, quotes and general information about espresso machines, grinders and, of course, brewers
"That's what drives the growth of the site today – feedback and questions from coffee lovers all over the world. Without those conversations, the site would read more like an encyclopedia. It's our readers that give it life and keep it growing. Not to mention the great discussions we get into with coffee growers, coffee roasters, coffee shops and the makers of coffee equipment. I'm loving it, and hope that Coffee Detective continues to inspire conversations about coffee for many years to come!" – Nick Usborne
Where to find:
twitter.com/coffeedetective
youtube.com/user/CoffeeDetective
pinterest.com/coffeedetective/everything-coffee-for-coffee-lovers/
---
A Table in the Corner of the Café – Drew Moody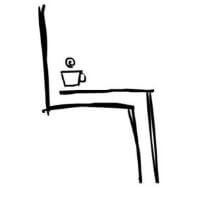 The "Corner of the Cafe" is a coffee blog that captivates your from the start. With such a wealth of interesting opinions, interviews, and reviews, it's very easy to get caught up reading for hours on end.
What to find: Specialty coffee topics, café reviews but also reviews of other beverages, such as, beers, spirits soda & tea.
"I built this Table in the Spring of 2011. I was a barista at the time, working at a shop in Chicago; but after years of searching for higher employment, I was given the opportunity to perform my passion of writing and editing in the corporate world. I left the coffee industry after being in it for almost ten years to pursue other career interests, but my heart was still with my favourite beverage-coffee." – Drew Moody 
Where to find:
facebook.com/cornerofthecafe
instagram.com/cornerofthecafe/
twitter.com/cornerofthecafe
---
Boot Camp Coffee – Willem Boot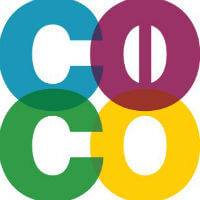 "Boot Camp Coffee" is a platform that offers specialised online courses "in the art and science of coffee tasting, roasting, quality management and green coffee production". However, some could easily argue that their coffee blog section is an excellent introduction to the educational side of coffee. Their great, original, well-written posts deserve a read.
What to find: Coffee advice, guides and tips on coffee.
"Boot Camp Coffee is the best possible preparation before you are actually hands on with the product. Since our inception, hundreds of students have successfully completed our curriculum. We frequently release new exciting materials and videos. At Boot Camp Coffee you can explore coffee at origin and learn about coffee varieties, coffee processing, sustainability and other issues which the modern coffee industry faces." – Boot Camp Coffee website
Where to find:
twitter.com/bootcampcoffee
facebook.com/BootCampCoffee
youtube.com/user/CoffeeCourses
---
Latte Art Guide – Ivan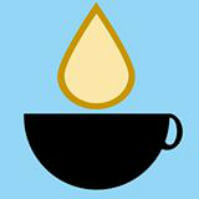 Don't be mistaken by the name, Latte Art Guide blog has a lot more than just pretty pictures of coffee foam flowers. In this blog you can read about tons of equipment reviews and educational articles. And of course, lots of coffee art.
What to find: Equipment review, Educational articles, Coffee art
"The goal of this blog is two fold. Firstly, to provide budding baristas with the basic and advance knowledge of coffee making, and secondly to create an online community where people can read and share their knowledge about coffee." – Ivan
Where to find:
twitter.com/latteartguides
facebook.com/LatteArtGuide/
---
Coffee Scholars – Daniel Humphries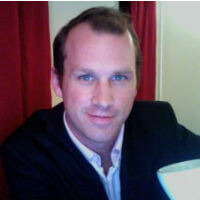 Most of his life is dedicated to the coffee industry, so as an expert today Daniel Humphries has the right to call himself a coffee scholar. In this blog, you will find information about coffee origin countries, advice about coffee cupping and much more.
What to find: Consultancy and coffee-related posts from an expert.
"From the café owner who is looking to learn roasting, to the barista who wants to become a manager, to the roaster who needs to understand coffee farms better, it's my constant goal and my joy to help people better understand coffee." – Daniel Humphries
Where to find:
facebook.com/CoffeeScholars
---
Daily Demitasse – Jennifer Vaaler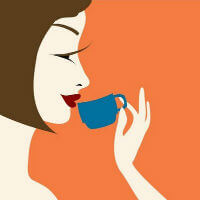 "Daily Demitasse" is a website with a really interesting blog section. Here, you can learn more about brewing the best coffee, you can read news from the coffee industry, and all this is presented in a simplified way that can easily engage you even if you are not a coffee expert yourself.
What to find: General coffee info, interviews, reviews, advices.
"This blog has evolved from a personal journal into a place where coffee enthusiasts can learn about pour-over brewing, Barista basics, recipes, History, Coffee Culture, and other tools to improve your favourite beverage, in a simple, engaging way." – Jennifer Vaaler
Where to find:
twitter.com/dailydemitasse
pinterest.com/dailydemitasse/boards/
facebook.com/DailyDemitasse-CoffeeBlog-151181008248862/
---
CoffeeNate – Nate Smith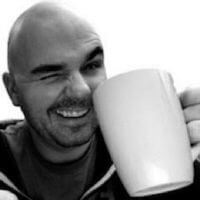 CoffeeNate is a great resource for anyone, short of a coffee expert, can learn a lot of invaluable coffee knowledge. If you're just starting to brew your own coffee at home, then check out Nate's Coffee Brewing Guides. There you can find a bunch of different methods worth learning. For the serious coffee enthusiast, check out Nate's Home Coffee Roasting Methods. There you can learn how to roast your own coffee beans at home in order to experience the freshest possible coffee.
What to find: Coffee brewing guides, Home coffee roasting methods, Coffee discussions.
"CoffeeNate.com is a resource for coffee drinkers to learn how to love coffee, by providing easy to follow video tutorials, commentary, and product reviews." – Nate Smith
Where to find: 
twitter.com/@CoffeeNate
---
The Best Blogs By Coffee Companies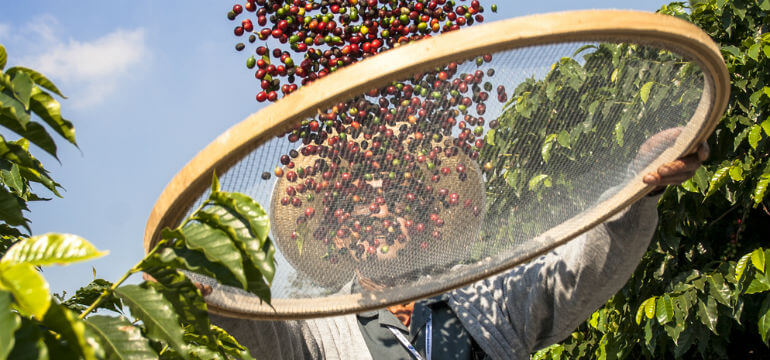 These are companies that prioritise and promote work ethics in the global coffee industry. However, their humorous and personalised way of documenting news, events, and the successful steps of their companies, compelled us to prepare a special award for them.
---
The Perc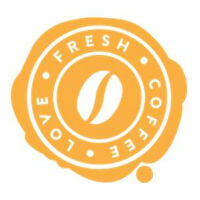 "The Perc" is the blog made by "Pact Coffee", one of the fastest-growing companies in the UK. The blog is definitely no exception to the magnificent work that they have been doing the last 4 years. The UK coffee blog has funny and cool posts, without a pretentious style, and with such a great web-design as the icing on the cake.
What to find: Coffee advice, Guides for recipes, humorous topics and company's news.
"In 2012, armed with not much more than a coffee grinder, a set of envelopes and a passion for coffee, our Founder, Stephen, set up Pact in his kitchen. His dream was to introduce the UK to better coffee at home, improving millions of mornings and changing the coffee industry for the better." – Pact Coffee Website
Where to find:
twitter.com/pactcoffee
facebook.com/PactCoffee/
instagram.com/pactcoffee/
---
Kicking Horse Coffee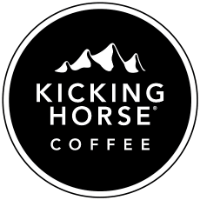 "Kicking Horse Coffee" is a coffee roasting company that offers great quality coffee and products during the last 20 years. In 2008 they also launched their first café in order to expand their services. Nevertheless, the important thing for including them in the list is that "Kicking Horse Coffee" has one of the best coffee blogs to follow. Besides corporate new, you can read some of the most interesting posts concerning informative facts and educational guides for best coffee making.
What to find: "Kicking Horse Coffee" news, informative posts around coffee brewing (and more).
"Our mission is to stimulate the planet with the ultimate wake-up call. We have some big ideas — ideas that go way beyond mere profit. These ideas govern everything we do, from buying only Fair Trade, organic beans to helping sustain our own community." – Kicking Horse Coffee website
Where to find:
www.kickinghorsecoffee.com/en/blog
twitter.com/kcknghrsecoffee
instagram.com/kickinghorsecoffee/
---
Prufrock Coffee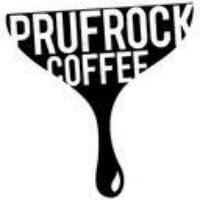 The Prufrock Coffee blog has a nice variety of information. Some categories include Coffee Science, Equipment, Recipes, and Tips & Tricks etc. It is definitely worth it to check out their article on the history of bitterness, acidity and sweetness.
What to find: Coffee equipment, recipes, tips & tricks, coffee science
"Prufrock director of training brings you commentary on global coffee innovations in barista technique and technology. Here there are videos, essays, polemics and curve balls a'plenty."  -Prufrock Coffee
Where to find:
www.prufrockcoffee.com/the-blog/
twitter.com/PrufrockCoffee
facebook.com/Prufrockcoffee/
---
Nordic Coffee Culture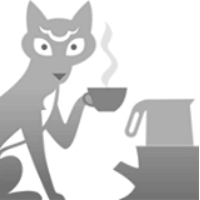 Reading Nordic Coffee Culture blog is a fresh perspective on current coffee news. It is especially interesting to know the culturally different ways coffee is enjoyed in the Nordic countries – with special attention on the frequently under-appreciated pure black filter coffee.
What to find: Coffee news, Coffee culture, 
"In the Nordic countries we love our filter coffee and we prefer to drink it black. The coffee maker is the first thing we turn on when we get out of bed and the last thing to be turned off when visitors have left." – Nordic Coffee Culture website
Where to find:
twitter.com/@NordicCoffee
www.facebook.com/NordicCoffeeCulture
---
Coffee Collective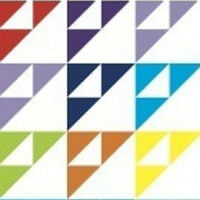 Ready to dive into the intimate world of sustainable coffee production? The Coffee Collective blog shares their first hand experience visiting with suppliers in Africa and South America. Get a glimpse into the lives of coffee growers and how the Coffee Collective is working to improve working conditions in these areas.
What to find: Coffee origin, sustainability, Coffee show, Speciality coffee.
"This is a space for sharing knowledge about coffee and for you to follow what we're up to. Can't get enough? Then look through our archives dating back to we opened in 2007. Welcome to the collective!" –  Coffee Collective website
Where to find:
twitter.com/coffeecollectif
facebook.com/thecoffeecollective
---
5 Senses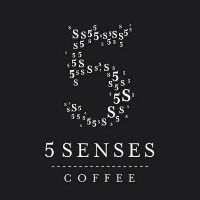 "Five Senses" is actually a wholesale coffee roaster company that operates since 1999. However, we found their blog section really absorbing with many cool educational and imaginative posts. Join them as they travel to Kenya or share their experience competing in Barista championship
What to find: News of the company, educational posts, and coffee-related travel reports.
"Scratch a little under the surface and you'll see the same values intact; a desire to be excellent, a passion for providing industry leading service to our customers whilst treating everyone with respect along the way." – Five Senses website
Where to find:
twitter.com/5Senses
facebook.com/5SensesCoffee
instagram.com/5sensescoffee/
vimeo.com/user978656
---
Phil & Sebastian Coffee Roasters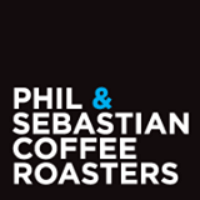 Phil and Sebastian, two friends from university, have created a great company, website, and of course, blog. Their story, the way that they externalise their own experiences on this path towards success grabbed our attention and played a catalytic role for our decision to include them in the 2016 list. Last but not least, their "About Us" section is probably the coolest we have ever seen.
What to find: Company's news, coffee events, reports of their trips in coffee origins.
"I don't think either Phil or I are entirely sure about what the future holds. What we do know is that for both of us this has always been a labour of love. We're engineers and coffee lovers first, and businesspeople second. Along the way the bumps on the road have taught us to keep an eye towards sustainability, but for the most part our focus is where it's been since day one, creating great coffee and sharing it with folks that appreciate it. Despite our growing business we still get to spend an inordinate amount of time being coffee nerds, which is exactly how we like it." – Sebastian Sztabzyb
Where to find:
twitter.com/philandseb
facebook.com/philsebastiancoffee
instagram.com/philandseb/
---
Taylors Coffee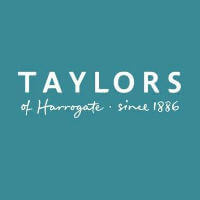 Interested in reading about remote coffee origins in Africa? Read along as you join the expedition to Rwanda, Uganda or Kenya and see how their coffee beans are hand picked for absolute perfection. Also, make sure to read all about everything Taylors Coffee is doing for sustainability in Africa.
What to find: Coffee bean origins, sustainability.
"IT'S ALL ABOUT doing things properly – from the way it's grown to the flavour in your cup. We've been devoted to that idea since our founder Charles Taylor first went into business with his sons, over 125 years ago." –  Taylors Coffee website
Where to find: 
facebook.com/TaylorsofHarrogate/
twitter.com/taylors
instagram.com/taylors/
---
Pollards Coffee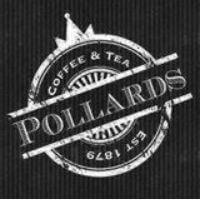 Ever wonder how coffee is made? Pollards coffee blog takes you from bean to cup as they highlight each step of the coffee making process. Additionally you can read about considerations when opening up a coffee shop or guides on brewing the best filter coffee.
What to find: Coffee process, Brewing guides, Coffee machine review.
"At Pollards we believe in an ethical approach to everything – to the way we treat our staff, our customers, our suppliers and our local community." – Pollards Coffee website
Where to find:
twitter.com/PollardsUK
facebook.com/PollardsWholesaleCoffee/
---
Bailies Handroasted Coffee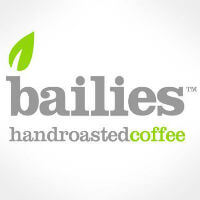 "Bailies Handroasted Coffee" is a roasting coffee company, they specialise in barista training programmes and they also employ specialist coffee machine engineers who are available on a daily basis. Nonetheless, nothing from the mentioned above is the reason why the "Bailies Handroasted Coffee" is included to our list. Looking deeper, we discovered a really nice coffee blog section on their website where you can follow the company's news in a really authentic and personal way. Take a look at their trips to Colombia and elsewhere, and learn some more about the different stages of coffee production.
What to find: Company's news in the trips that they made, in the coffee festivals and events that they participate.
"At Bailies we specialise in sourcing single origin and single estate coffees and aim for full traceability to origin, farm and farmer wherever possible. We also source and roast Fair Trade, Rainforest Alliance and Organic coffees, and develop working relationships with ethical suppliers who have strong focus on sustainability for local farmers and growers." – Bailies Handroasted Coffee website
Where to find:
www.bailiescoffee.com/blogs/news
twitter.com/BailiesCoffeeCo
facebook.com/BailiesCoffeeCompany
instagram.com/bailiescoffeeco/
---
Coffee Bean Direct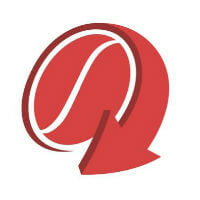 Establish in 2004, Coffee Direct blog has some of the most inspiring food and coffee recipes such as coffee smoothies, Matcha cheesecake, and earl grey truffles to compliment your morning cup of joe. The whole Coffee Direct team prides themselves on their extensive Lord of the Rings knowledge almost as much as their down-to-earth and personal customer service. 
What to find: Roasted coffee, unroasted coffee, imported coffee, food and coffee recipes.
Where to find:
twitter.com/CoffeeDirect
facebook.com/coffeedirect
---
Got Coffee?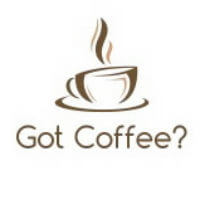 Whether you are interested in Starbucks' secret holiday menus or want to know which cities in the USA are the most caffeinated you can read about it on gotcoffeeclub blog. Don't forget to check out their unique coffee experiences from around the world, it's a fun way to learn about how coffee is enjoyed in different parts of the world.
What to find: Coffee facts, coffee around the world, coffee studies.
"In our online coffee store you can find a different varieties of coffee brands like Starbucks, Costa, Teavana and ext. We also list some luxury coffee and tea brands which we think will be a good match for your taste." -Got Coffee? website
Where to find:
plus.google.com/+GotCoffee/posts
---
See You Next Year
That's all folks. Thanks to all the coffee blogs, websites, online magazines, and webzines that participated in the awards. See you the upcoming year.
If we forgot to include any vital coffee blog or you have questions about the awards, please do not hesitate to contact with us.
See the most recent list here: Top 10 Coffee Blogs 2019.